With many construction, renovation and landscaping projects underway all over the Sea to Sky, skilled trades are always in high demand and Whistler Personnel's Trades Division is here to help.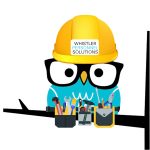 Our team specializes in the long-term, short-term and temporary placements of experienced trades such as carpenters, electricians, plumbers, roofers, painters, landscapers, project managers and more. And we are committed to ensuring that both the workers and the businesses we serve thrive with a perfect fit.
FOR WORKERS: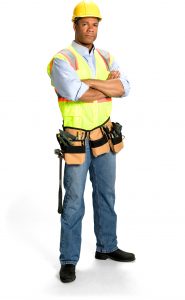 While finding work as a tradesperson can sometimes be easy, finding the right job with the right team, schedule, wages and work environment is much more challenging.
The Trades Division at Whistler Personnel was created with this in mind. Our unique "Try Before You Apply" approach is just one example of how we help skilled trades find the right opportunity. Coupled with our Temporary Worker Program, this is a great way to get to work right away, explore a variety of job sites, meet different teams and earn extra income while you are at it. And when you find a specific team or jobsite that suits your needs and want to explore making it a regular thing, we will initiate the hiring process with the employer on your behalf – and we even reward you with a Signing Bonus if you are successful!
Our Career Placement Specialists also offer free career consultations and advice to help job seekers find the right fit for their needs – whether it's kick starting a new apprenticeship or sharpening your skills alongside the best in the business. We ensure that candidates are matched with a schedule that suits their lifestyle and professional goals. Plus we advise employers to ensure that workers are paid a competitive wage that reflects and recognizes their skills and experience.
Here are some examples of the opportunities that we are recruiting for:
SIGNING-UP IS EASY!

To get started working with one of our Trades Placement Specialists or to join our Temp Crew, simply fill in a profile HERE and let us know what kind of work you are after plus your desired schedule and wage . There are no fees, no strings and no commitments required!
FOR EMPLOYERS: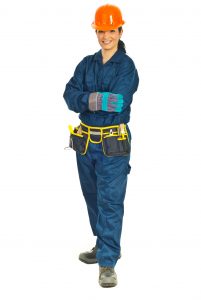 Our Trades Division specializes in the long-term, short-term and temporary recruitment and placement of qualified and committed trades including carpenters, electricians, plumbers, roofers, painters, landscapers and even project managers. We represent thousands of local candidates who are looking to grow their skills and work long-term with a company that fits their professional goals.
We offer a few affordable recruiting options depending on a project's timeline (aka: urgency) and budget. For example:
Our unique [Try Before You Hire] approach to recruiting is the most effective and efficient way for companies to ensure that a new recruit has the needed skills and it a good fit with their team, culture and the job requirements before offering them a permanent role.
We have a very large pool of experienced [Temporary Workers] with a variety of skills who can help out with projects, during busy periods or even cover staff illnesses and holidays. We can book temp workers quickly based on the job requirements and schedule them according to your exact needs. We do all of the hiring and payroll work – including all of the recruiting, screening, enrollment, scheduling, time tracking and payroll processing – which takes considerable work off the shoulders of your team.
Our affordable [Top Talent Recruiting Package] is designed to quickly find pre-screened candidates for hard-to-fill positions.
GETTING STARTED IS EASY!

Simply give us a call (604-905-4194 ext 2), email us or [POST A POSITION HERE] to chat with a Career Placement Specialist about your needs and which approach is right for you.
Trades Division Mission Statement
"To match experienced and junior trades with the right project and team to suit their lifestyle and professional goals".