Full Time
Long Term
Part Time
Seasonal
Temp Gig
Great wages depending on experience CAD
Applications have closed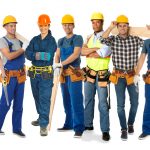 Website whistler_jobs Whistler Personnel
- Choose the schedule, jobsite and perks that work for you.
With MANY projects under way all over the Sea to Sky, we have clients who are regularly looking to expand their teams with qualified workers!   
Whistler Personnel's Trades Division specializes in assisting skilled carpenters and other trades in finding the right long-term, short-term or temporary opportunity to suite their lifestyle, income and professional needs.  We have several openings in Whistler, Pemberton and Squamish and work with most of the top construction companies in the region.
About the Roles we Offer, Perks and Benefits:
Flexible Schedules:  Choose between full-time or part-time positions or temp assignments.   Enjoy set schedules, optional 4-day work weeks or overtime opportunities if that's what you are looking for.
Year-Round Stability:  Most of our clients offer year-round opportunities and many are even indoors through the winter months.
Top Wages:  Up to $50+ per hour.  We negotiate very competitive wages reflective of experience on behalf of each candidate. 
Trial Shifts Available:  We can arrange for interviews or on-the-job trial shifts with multiple companies so you can  "try before you apply".
Training Available:   Advance your skills with opportunities to learn fine finishing, cabinet-making, planning and design, project management  and more.
Red Seal / Journeyman Certifications:  Many of the companies we represent offer long-term positions, training and support leading to journeyman certifications.
Perks and Benefits:   Signing bonuses, ski passes, extended health benefits, training allowances and much more are available.
Choice of Job Sites: We can make introductions for skilled workers looking to work on specific job sites or requiring certain perks and benefits.
The Perfect Candidate:
Range of positions available for junior (1 – 2yrs experience),  experienced (3 – 5yrs experience) and senior carpenters (6 – 25yrs of experience).
Red Seal or Journeyman ticket very beneficial and well compensated $$.
Formal training in carpentry is also very beneficial.
Has basic understanding of reading and building to plans.
Minimum 1-2 years of construction related experience and basic carpentry skills required.
Hard-working, reliable and a team-player willing to pitch in where needed.
Must have own PPE including steel-toed boots.
Equipped with own basic hand-tools and tool belt (preferred).
How does it work?
There are no costs, no strings and no commitments required for job-seekers.  
We work one-on-one with you to match you with the placement that best fits your lifestyle and income requirements.  We have a large variety of  positions available allowing for plenty of opportunity to grow and learn with the best in the biz while also enjoying the Sea to Sky lifestyle.
We give you career guidance, resume consultation, no-charge permanent placements in new long or short term positions as well as extra shifts and income that fit with your schedule.  We also offer the freedom to experience new sites as temporary relief workers.
Simply create a profile with us and then we will reach out to talk to you further about your needs.  You will also receive job alerts and first dibs on opportunities that arise within your criteria.  We promise we only use your resume/personal information with your consent to do so.
Applying is Easy!
Complete a professional profile outlining your desired position, minimum salary expectations and preferred schedule here: www.whistler-jobs.com/create-profile (you only need to do this once)
Email talent@whistler-jobs.com or call 604 905 4194 ext 2 regarding your immediate availability  and positions of interest.
We will review your profile and connect you with suitable positions and employers based on your experience and preferences.
We will email you when new positions become available that match your profile and preferences.
Again, Whistler Personnel's career placement services are FREE to candidates – there are no fees, no strings and no commitments required.  Our job is to get to know you and get a good understanding of the type of position that would fit your lifestyle and career goals.  Then we get to work finding you a perfect fit – even if it means using our connections and  knocking on doors with employers who do not currently have a position advertised.    We are your partners in the next step in your career!
---
TEMPORARY SHIFTS ALSO AVAILABLE
Perhaps you're looking for supplemental income? Filling in time? Have one day, one week or one month to spare? Between seasonal work? Enjoy variety and flexibility? We can connect you with Whistler's top employers and provide work that suits your skills, lifestyle and schedule.
Whistler Personnel has regular temp job opportunities. It's a great way to pick up extra shifts during slower periods or days off.    Submit your details to us including the type of work you want, the times and days you are available and the pay you require and we'll notify you each time something suitable comes up.