Staffing in Whistler is a unique challenge. Your company's best solution may be to bring in additional manpower with temporary staff.  Whistler Personnel makes the process simple and quick.  In addition to all of the usual recruiting and hiring tasks, we take care of the payroll,  source deductions, vacation pay,  WCB coverage, T4s and all other overhead costs.   You simply tell us what skills you need and when you need them and we'll do the rest.
Try Before You Hire Package
One of the best ways for businesses to ensure that a new recruit is a great fit with their team, culture and job requirements is to work alongside them for a few days or couple of weeks before offering a permanent role.  Our "Try Before You Hire" recruiting package allows employers to do just that.   Our clients can hire the very best of the temporary workers  at a discounted placement fee of $375 after 5 shifts.  This is a very effective recruiting strategy for those difficult-to-fill positions.
or call us at 604-905-4194 ext 1
We Have Temporary Workers Available for Every Occasion!
Here are some scenarios when temps are a perfect solution: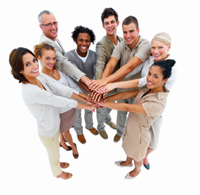 Emergency coverage
Trades and general labourers for renovation, restoration, construction and deep cleaning projects.
Staff for conferences, events and trade shows.
Temp coverage during the recruiting process, seasonal peaks, vacations & maternity leaves.
Specialized skills professionals to help with specific projects
Extra manpower while you are interviewing for full-time candidates.
'Try-Before-You-Hire' and short term employment contracts
We can supply a vast range
of positions with as little
as 48 hours' notice including:




Office & Administration
Customer Service Agents
Bookkeepers / Designated Accountants
Minute Takers/Secretaries
Reception & Data Entry
Opinion Polls & Surveyors
—
Trades and Construction
Carpenters & Electricians
General Labourers
OFA & CSO First Aid Attendants
Painters & Drywallers
Landscapers & Site Cleaners
Equipment Operators
Movers, Installers & Heavy Lifters
Class 4 Drivers
Traffic Control Personnel
Hotel & Restaurant Staff
Housekeepers & Cleaners
Chefs, Line Cooks & Prep Cooks
Kitchen Helpers & Dishwashers
Servers & Bartenders (SIR Certified)
—
Special Event Crews
Supervisors and Team Leaders
Registration & Cashiers
Promotional & Booth Hosts
Product Samplers
Whistler & Local Info Hosts
Security & Ticket Takers
Coat-Check
Extras and Live Audiences
Setup & Tear-Down Crews
COVID-19 UPDATE:  TEMP WORKERS ARE STILL AVAILABLE

We are taking extra precautions to ensure that our team and those working around them stay healthy.  Read more here: www.whistler-jobs.com/work-safety-plan
---