It still surprises me that loads of people who move to Whistler look for work and forget to "do the math". Don't get me wrong, a season's ski pass is an amazing benefit and something many local businesses generously offer their employees. However, how much is it really worth? Have you done the math?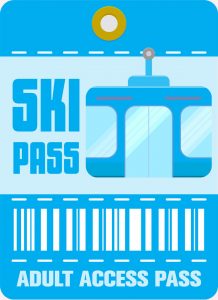 Let me help you out here:
If you work roughly 40 hours a week for a season, that's in the neighbourhood of 860 hours.
A 2020 Whistler Spirit Pass costs $1,229.
Divide $1,229 by 860 hours you get $1.43 an hour .
Surprisingly little, eh?
Or look at it this way:   let's say you are offered 2 jobs –  one for $20/hour and another for $17/hour.   The  first job will earn you $17,200 over the season; the 2nd job only earns you $14,620 – a difference of $2,580.   You could by 2 season's passes with that!  Or a pass plus a whole heap of gear and a few other cool experiences.        
My advice? Don't get too caught up on the excitement of finding a job that offers a seasons pass. Instead, think hard about why you moved here in the first place. Think about the kind of job and work you could do that would give you the best possible Whistler experience and lifestyle. Find a company that inspires you. Make sure the schedule you sign up for gives you time to play when the mountain is open. And most importantly, look for a role where you can best use your skills and take advantage of your strengths.
If you play your cards right and spend a bit of time looking at your options you might just end up with more than just a pass at the end of the season.