As recruiters who have successfully placed thousands of candidates and interviewed 5 times as many, we recognize the importance of asking the right questions and also keeping the interview process focused and brief. Going into an interview, there are the 3 things you are trying to assess:
A. JOB SKILLS: Do they have the experience, skills and qualifications required to succeed in the role?
B. PERSONALITY: Would they be a good culture fit with the company and the rest of the team?
C. INTELLIGENCE: Are they intelligent? Can they solve problems? Work independently? Handle stressful situations?
The best way to approach an interview is to have your list of questions ready but ask only as many as you need to make the right decision. For example, it may only take a few questions to determine that they have the job skills and intelligence that you are looking for and then you can dig deeper into their personality and what motivates them.
---
Job Skills, Experience and Role-Specific Questions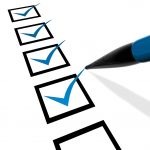 Much of what Whistler Personnel does for our clients involves determining if a candidate has all of the basic skills required. We work from the job description and use it as a check-list – asking about each requirement, ticking off boxes and rating their abilities. Our clients meet with only very best candidates who have all of the necessary skills to succeed in the role so much of this work is already done for them.
Here are some questions that will allow you to confirm that the candidate has the skills and experience required and to quickly get a good understanding of their background:
Tell me what you did in your last/current job?
What would you consider to be your most significant career accomplishment to date? How did you go about it? What challenges did you face?
What skills and experience do you have that would allow you to succeed in this role?
From everything you've learned about this role and our company, tell me the kind of contribution you think you could make?
What education and training do you have that is relevant to this role?
---
Personality and Culture Fit Questions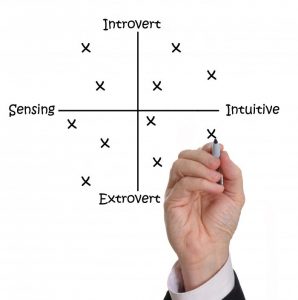 It's important to know if what motivates the candidate matches the position, the rest of the team and the corporate culture in order to know if you have a winner.
Why are you seeking a new job?
Tell me about what motivates you. What frustrates you?
Describe the best boss you've ever reported to. What did they do well?
What sort of manager are you? What's your management style?
If I were to call up your previous boss, what would they tell me is your strongest quality and why? What would they tell me is your biggest challenge?
Where do you see yourself in 5 years? What's your dream job?
---
Intelligence and Problem-Solving Questions
Tell me about a time that you had to handle a tough customer service problem.
Tell me about the toughest negotiation you've ever been in.
When completing a project, is it better to be perfect and late or good and on time? Why?
What concerns do you have about this job? What do you think would be your biggest challenge?
Why should we hire you?
Another important by-product of the interview process is the opportunity to start to really get to know your next new employee as well as understand how to motivate them and help them succeed. Don't be afraid to ask the hard questions and to really listen to the clues that each answer gives. The cost of a bad hire can be a staggering $10,000 or more so it pays to get it right the first time. Something that Whistler Personnel is committed to helping our clients ensure.