Full Time
Long Term
This position has been filled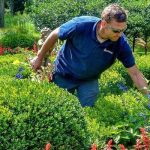 Website whistler_jobs Whistler Personnel Solutions
Find a perfect match!
Local Whistler landscaping company is recruiting landscape professionals to join their crew. The perfect candidate has experience in the industry and seeks a well-paying, full-time seasonal position with long-term potential.  Full time positions start mid-April at beginning of the landscaping season.  Perks include a 3-day weekend all summer long – perfect for extended camping trips!
About the Role:
Wage ranges from $18 – $24 depending on experience and job performance with great opportunities for increases throughout the season.
Spring/Fall hours are 5 x eight hour shifts per week with weekends off.
Summer hours are 4 x ten hour days with Monday's off (3 day weekends all summer long!).
Car pool option to and from Pemberton daily.
Landscape Horticulture apprenticeships and other related courses and training available.
The Perfect Candidate:
Landscape maintenance or landscape construction background.
A passion for gardening and landscaping.
A reliable, hard-worker who is eager to help out as necessary.
Enjoys being part of a team and working outdoors.
Plant knowledge an asset.
Physically fit and able to work on your feet all day.
Works well alone and also enjoys being part of a team.
Valid Driver's License, clean driving history and experience driving with a trailer an asset but not required.
Duties and Responsibilities Include:
Landscape maintenance of townhouse and hotel properties.
Lawn care, pruning, cultivating, mulching, planting, fertilizing, flower baskets and more.
Safe operation of landscaping tools and equipment.
Working as part of a team.
Working without supervision as required.
Variety of jobs as required to ensure the job gets done.
How to Apply:
Ensure we have your resume and profile on file here (you only have to do this once): whistler-jobs.com/create-profile
Please email talent@whistler-jobs.com with a brief outline of your job-related experience and skills and let us know you'd like to be considered.
We will review all applications and contact candidates who have been selected for further consideration or an interview.  Due to time constraints, we may not be able to contact all applicants (but we will try!) If you would like an update after a week or two has past, you are welcome to email us at talent@whistler-jobs.com