Full Time
Long Term
Seasonal
Student Friendly
$35/hr CAD
This position has been filled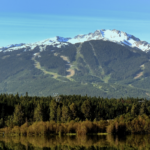 Whistler's top landscaping companies are recruiting for a variety of positions for their upcoming season! Join a wonderful team starting this April and take advantage of all the perks they have to offer.
Enjoy a 4-day work week & 3-day weekends all summer long PLUS a generous season-end bonus! If you have experience in the industry and seek a well-paying, full-time seasonal position with long-term potential… apply today. You do not want to miss out.
About the Role, Perks and Benefits:
Positions available include Landscape Maintenance, Lead Hands & Crew Manager.
Wages that are competitive and reflective of your experience and dedication.
Competitive starting wage in the range of $24+26/hr for crew, $26-$28 for Lead Hands PLUS extra $$/hr based on position, experience and expertise.
Manager positions starting in the range of $35/hr.
Plenty of opportunities for wage increases.
Opportunity to work 3 day weekends all summer long!
Spring and fall seasons offer 5 days per week as days are shorter.
Horticulture apprenticeships and other related courses/training available to those with interest.
Equal opportunity employer who supports females in trades.

The Perfect Candidate
No experience required however at least 1 year of recent local landscaping experience is ideal.
Enthusiastic, dedicated and a strong team player.
3+ years of related experience required for Crew Manager position.
Can commit to the entire season and ideally next season.
Enjoys being part of a team and working outdoors in all conditions.
Interest in growing with the company.
Physically fit and able to work on your feet all day.
Valid driver's license with a clean driving history is an asset.
MUST be available to work for the entire season to October 31st*.
Responsibilities Include:
All aspects of lawn and garden care, from cutting grass to pruning, mulching and cultivating beds.
Safe operation of landscaping tools and equipment.
Works well alone and also enjoys being part of a team.
How to Apply:
Our career matching and consulting services are confidential and FREE to job seekers – with no strings or commitments required.
Ensure we have your resume and profile on file here (you only have to do this once): whistler-jobs.com/create-profile
OR If you have already created a profile with us, please complete this simplified application:

www.whistler-jobs.com/simple_app

Please also email info@whistler-jobs.com with the following information:

A summary of your previous landscaping experience.
If you have a reliable vehicle and valid drivers license.
If you are available to work the entire season (until November).
Tip for Out-of-Town Applicants: If you are currently living outside the area, be sure to tell us about your plans to relocate including if you've already secured or researched local accommodation and your planned arrival date.
We will review all applications and contact candidates who have been selected for further consideration or an interview. Due to time constraints, we may not be able to contact all applicants (but we will try!) If you would like an update after a week or two has past, you are welcome to email us at talent@whistler-jobs.com
We are your partners through the next step in your career.