Full Time
Long Term
$80,000 to $100,000+ per year depending on experience and education.  CAD / Year
This position has been filled

Website whistler_jobs Whistler Personnel*
- Join the company who has received prestigious recognition for service, including Georgie awards.
Peak Ventures, a local building company who specialize in custom, fine home building, substantial renovations and commercial construction is seeking an experienced and committed construction Project Manager.
The ideal match for this role is a construction industry professional able to provide leadership, technical expertise and direction to all aspects of a project life cycle, ensuring each project meets accountability and quality expectations.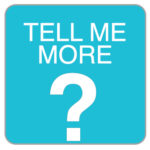 About the Role, Benefits & Perks:
Full time, year round
Salary starting in the range of $80,000 to $100,000+ per year depending on experience and education.
Extended Health Benefits.
Work location is from main office or project sites, depending on project requirements.
Safe and efficient work environment with emphasis on open communication where teamwork and celebrating success are foundational traits.
A team committed to superior craftsmanship, exceptional client service and a collaborative work culture.
Equal opportunity employer who supports women in trades.
Company has been registered to hire temporary foreign workers for employment in British Columbia.
Other perks and benefits can be individually discussed and negotiated.

The Perfect Candidate: 
3 to 5+ years experience managing residential and commercial projects.
Degree/Diploma in Construction or Engineering program is an asset.
Overall project execution with the ability to understand and interpret a variety of documentation including contracts, blueprints and project specifications.
Very strong communication skills in both written and verbal (English).
Proficiency with project management software such as Microsoft Office 365, Microsoft Project, Corecon.
Ability to maintain a professional demeanor with an emphasis on client relationships and team leadership.
Effective and efficient conflict resolution skills.
Committed to quality, client care, teamwork and safety.
Responsibilities Include: 
Provide leadership, technical expertise and direction to all aspects of project life cycle.
Ensure projects meet all expectations including quality, deadlines and budgets.
Meet with clients for project consultations and ongoing as needed.
Prepare project plans, budgets, schedules, contracts and agreements.
Work in collaboration with Owner, Finance Manager, Operations Manager and Site Supervisors to ensure goals and expectations are met.
Maintain professional conduct with clients, inspectors, subcontractors and all other professionals to solidify companies commitment to excellence.
Work alongside Site Supervisors to delegate project tasks, recognize performance issues and provide feedback for employee performance reviews.
Inspection of project site, as required.
Identify and respond to safety issues to ensure the safety of all workers.
Adhering to Health and Safety standards.

Come Live, Work and Play in Whistler with us!
Applying is Easy: 
Our career matching and consulting services are confidential and FREE to job seekers – with no strings or commitments required.
Create a Profile and upload your resume here (you only have to do this once):  www.whistler-jobs.com/apply
OR If you have already created a profile with us, please complete this simplified application: www.whistler-jobs.com/simple_app
Please do not contact Peak Ventures directly; all applications must come through WPS to be considered.
Tip for Out-of-Town Applicants:  If you are currently living outside the area, be sure to tell us about your plans to relocate including if you've already secured or researched local accommodation and your planned arrival date.  Click here for some resources.
We will review all applications and contact candidates who have been selected for further consideration or an interview. Due to time constraints, we may not be able to contact all applicants – but we will try!  If you would like an update on your application, please email us at talent@whistler-jobs.com or call us at 604 905 4194 ext 2.
We are your partners through the next step in your career.