Full Time
Part Time
Salary: Starting wage in the range of $16-17 plus gratuities. Ski pass benefit for the season.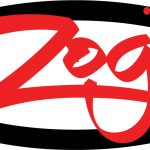 Website Zogs Dogs
The grill and fry classics, served up hot and quick.
Zogs is legendary, serving up traditional poutine with Quebec cheese curds and PEI potatoes, or our flame grilled burgers and hot dogs. With our cinnamon sugary mini donuts and fresh fried egg breakfast buns, we have you covered with classics for the pre, mid and post ride cravings.
Current Openings Include:
Front of House Positions:

Full time or part time.

Flexible, compressed schedule. 4×10 hours or short shift coverages at mid-day.

Great customer service skills, comfortable with fast pace operations and good tunes.

Starting in range of $16-17 plus gratuities. Ski pass benefit for the season. 
About the Company, Perks and Benefits:
Company Culture & Values: 

We focus on inclusion, initiative, service and fun.

Career & Growth Opportunities within the Company:

With a small team, there are lots of opportunity to take on added responsibility. Our assistant manager will be leaving us in the spring so there will be opportunity for promotion and growth.

Employee Benefits: 

We offer competitive wages and a ski pass benefit: financing and reimbursement.

Other Perks: 

The flexible and compressed work schedule allows for time on the hill as well as shorter work weeks. Part time is also available for those looking for a consistent schedule.

We do require employees to be vaccinated. We are small, tight team that looks after each other. We have strong and important food and worksafe policies and practices. Thankfully we do not need to view customer vaccine passports.
Applying is Easy!
Complete an application and Whistler Personnel will forward your information directly to Zogs: https://www.whistler-jobs.com/apply-for-work/