QUICK LINKS:
Q:  What EXPERIENCE does Whistler Personnel have?    [MORE]
Q:   How do your FEES for work?  [MORE]
Q:  What do you mean by GUARANTEE? [MORE]
Q:  Where do you get your CANDIDATES from?  [MORE]
Q:  What is  your PROCESS? And how long does it take?   [MORE]
Q:   What kind of SKILLS TESTING do  you do?   [MORE]
Q:  How many REFERENCES do you check?   [MORE]
Q:  How does your TEMPORARY PLACEMENT SERVICE work?   [MORE]
Q:  What does a PERMANENT PLACEMENT SERVICE include?   [MORE]
---
Q:  What EXPERIENCE does Whistler Personnel have in recruiting and human resources?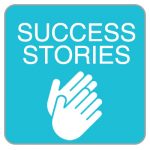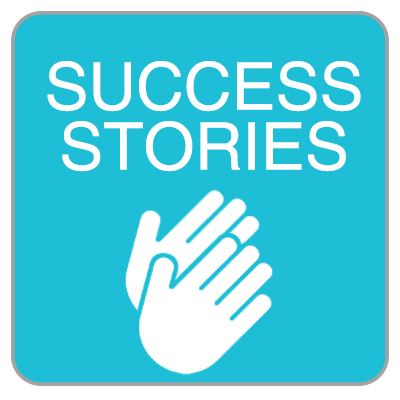 Whistler Personnel has recruiting top talent in Whistler for more than two decades – since 1995.   Our managers also each have more than 25 years in human resources, hospitality and business management.  Click here for bios of our team.   Over the past 25 years, we have successfully place hundreds of long term and temp employees in Whistler at over 150 different businesses including these past clients:
RMOW
District of Squamish
Scandinave Spa
Four Seasons Resort
Bella Coola Helisports
Landsea Camps
Whistler Community Services Society
Westin Resort
Whistler Adaptive
Lil'Wat Nation
Squamish Lil'wat Cultural Centre
Tourism Whistler
Delta Hotel and Resort
Engle & Volkers Real Estate
AWARE
Glacier Media

Fairmont Natures Door
Sea to Sky Community Services
Sierra Home Services
Whistler Film Festival
Elaho Medical Clinic
Spark Event Rentals
Whistler Cooks
Granfondo Canada
Gibbons Hospitality
Sea to Sky Welding
Whistler Resort and Club
Whistler Resort Management
Whistler PRIDE
and many, many more (the list grows every day) 
Click here to read some of our Success Stories and Click here to read a partial list of our clients
Q:  Where do you get your CANDIDATES from?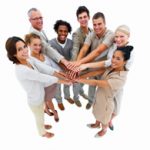 This always depends on the job.  We are recruiting 24/7 and our database of committed long-term locals is constantly expanding and we keep it current.   We get a lot of people applying in confidence who are quietly looking to make a career change or looking for some extra work.  We get many applicants on a regular basis through our advertising, website and social media channels.  Plus attract many new candidates each week who see our frequent postings on job boards.  We also are very good at headhunting and quietly reaching out to our contacts and asking for recommendations.
Q:  What kind of ADVERTISING do you do?
Often this depends on the role.   We are constantly adjusting our advertising and recruiting tactics to reflect what are currently the most effective channels for finding star candidates for our clients.  Traditional channels that were once the only place you needed to post an ad are no longer as effective as they once were so we like cover all of the bases and post positions in a variety of places which often includes:
Q:   What kind of SKILLS TESTING do  you do?
This depends on the job but usually we offer typing, grammar, attention to detail, excel and word,  language and spelling proficiency tests.  We can also conduct and accounting knowledge and sales skills testing.
Q:  How many REFERENCES do you check?  
Upon request, we verify work history and assess job performance with a minimum of two and most often three or four direct supervisors and colleagues.
We make the process quick and simple so that we can deliver quality people to employers within 48 hours of getting the call.   All of WPS' temporary employees are carefully selected and pre-screened to ensure that they have the necessary skills for the job.    Once we know exactly what an employer needs, we reach out to our best suited WPS employees to confirm interest and schedule.   We take care of all of their employment details, instruct them on uniform and explain the job requirements prior to starting.   The employer meets workers at location, provides training, instructions and supervision.  Upon completing the job, the employer verifies the hours worked and completes a quick satisfaction survey to let us know how it went.  Click here for more info.  
Q:  How do your temporary placement FEES work?
Employers pay one invoice thereby eliminating the need for individual payroll cheques, T4's and Record of Employment forms.  We take care of  all payroll and administrative responsibilities and costs for temporary employees including vacation pay, CPP, EI, WCB.    Click here for more information.  
---
MORE PERMANENT PLACEMENT QUESTIONS AND ANSWERS…
Q:  What does a PERMANENT FULL PLACEMENT SERVICE include?
Whistler Personnel completes all the time consuming recruitment work involved in finding a perfect new long-term employee that fits with your company's culture and will succeed in the role that you are hiring for.  This includes:
Q:  What do you mean by GUARANTEE?    
 Every long-term regular employee or management placement comes with a 30-90 day guarantee depending on the service package selected.  If they do not work out for whatever reason during that time, we will find a replacement free of charge.
 Q:  What is  your FULL PLACEMENT PROCESS? And how long does it take?
This this really depends on the position but our goal is act quickly and fill positions within 2-4 weeks.   Here's a general outline of how we do it:
 Q:   How do your FEES for work?
Unlike traditional placement agencies, Whistler Personnel does not  base service package rates on a % of starting salary but rather on affordability, the value we deliver and the countless hours of work, costs and stress that we save our clients.
Q:  Can I keep RECRUITING INDEPENDENTLY?
Absolutely – this is your choice and if you hire someone independently please let us know.  Our fees are based on the work we deliver and are due even if the candidate ultimately hired is not one of the ones we presented for consideration.  So if a client does get direct applications that they'd like to be considered, we ask them to forward the candidate to our team for full screening, interviews and/or reference checks.   And we of course also recommend that clients save themselves and their company the added costs of and resources needed to advertise, recruit, screen, interview, verify and communicate with prospective candidates.  Leave all of this hard work to us – it's what we do best!
---
ANY MORE QUESTIONS?
Do you want us to send you our rates?
Do you have a unique situation?
Is there something we forgot to cover?
We'd love to hear from you!
~
CONTACT US at info@whistler-jobs.com or fill in this handy dandy form and we'll get right back to you.