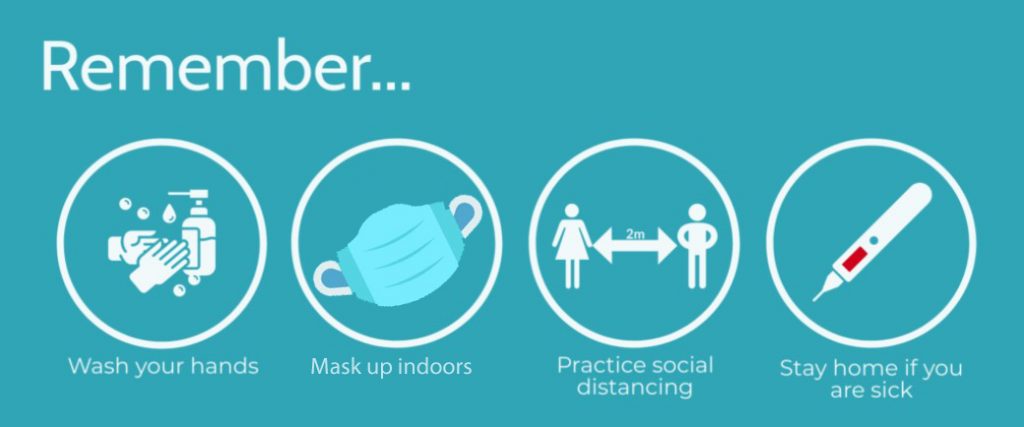 Standard Safety Policies and Precautions
Every employee of Whistler and Squamish Personnel Solutions (WPS)  is required to follow the standard safety precautions that have been put in place by Work Safe BC and our province to minimize the risk of transmission of COVID-19  and other airborne illnesses.  Please do what you can to keep yourself, your teammates and the public safe.
Health Self-Assessments:  
BC COVID 19
Do I need to do a health self-assessment before every shift?
YES – Please do a quick self-assessment before requesting a shift and 24 hours prior to starting your shift.  There is an quick and easy APP available here:  https://covid19.thrive.health/
IMPORTANT:  Should I cancel my shift if I am feeling sick?
YES – If you are experiencing flu-like symptoms, please contact our temp hotline 604-905-4194 ext 1 with as much advance notice as possible to cancel your shift. 
WPS needs as notice as you can give us so that we can try to find another worker to jump in and cover your shift.  And we have waived all penalties for shift cancellations relating to illness for workers who give us advance notice.   You will be permitted to start requesting shifts as soon as you've been given an 'all clear' negative screening by the health authorities.
Arrive Prepared
What items should I bring with me to my shifts to stay safe?

You may want to bring a few basic protection items (PPE) with you when you work a shift for SPS including:
A personal non-medical mask is a recommended and acceptable measure of control and protection. 

Consider wearing your mask when working indoors and in cases where is not possible to physically distance yourself from others.

A personal-sized bottle of hand sanitizer

A personal water bottle (shared kitchens, cups or dishes may not be provided)
Frequent Hand Washing
What are the expectations for frequent hand washing for workers?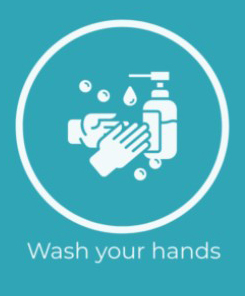 Frequent hand washing is highly encouraged during the workday with either warm water and soap where available or hand sanitizer.  At minimum, hand washing should occur at the following times:
Arriving at work

Before and after going on a break

Periodically throughout the day, especially if interfacing with customers or coworkers

After handling delivery documents, packages, boxes, bags, tools or equipment

As you leave work
You may see signage in your workplace about hand washing expectations.  Please follow these directives religiously.
Practicing Physical Distancing While at a Workplace
Do I have to maintain 2 metres of distance from my co-workers all the time?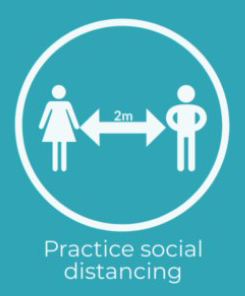 Yes, as much as possible.   Your workplace and the activities you regularly undertake should have been rearranged as much as possible to maintain physical distancing of 2 metres.  You should also consider wearing a mask if carpooling or sharing vehicles whenever possible.  However, even with all the workplace rearrangements there may still be a few tasks where you may need to be in close proximity to another worker. If these infrequent tasks are short they represent a low risk of potential transmission.

What if I have to work within 2 metres of a co-worker or customer for longer periods?
If you have to be in close proximity with other workers or customers for long periods of time, then you should look further at whether the task can be redesigned or work stations moved apart.  If this is not possible, consider the use of a non-medical mask.
What if I am required to share tools or equipment with my coworkers?
When possible, avoid sharing tools or equipment with coworkers.  If you have to share equipment, take a moment  to clean and disinfect points of contact on the equipment before and after you use it.   Be sure to ask a supervisor on site if disinfectant has not been provided for this purpose.
Proof of Vaccine Requirements
Do I need to provide a Proof of Vaccine to work as a temp?
The Province of BC has now lifted its Proof of Vaccine requirement for most (but not all) businesses, restaurants, buildings, events and services.  However, a few of our clients still require workers to have a Proof of Vaccine as part of their ongoing health safety plan.  Whenever Proof of Vaccine is listed as a requirement in the shift details for a work assignment, please only request the shift if you have it.  In these cases, you will likely be asked to show your BC Vaccine Card or another government issued Proof of Vaccine and photo ID to enter the premises.
If you haven't already done so, you can request your BC Vaccine Card in advance of your shift here:  BC Vaccine Card Request
Identifying Areas of Concern
What if I feel unsafe at a job site and do not feel appropriate measures are being taken?
It is important that you politely and calmly ask questions and communicate any concerns that you have regarding safe working practices at a job site.  Each of the businesses that you are working for through WPS will have their own Work Safe Plan that may be different from other job sites that you've experienced.  
If you do not feel comfortable discussing your concerns with your immediate supervisor on a job site, please contact our WPS Temp Hotline at 604-905-4194 ext 1 and we will assist you in getting your concerns addressed.   
You have the right to refuse to do work that you believe presents an undue hazard.   However, we ask that before refusing to do any work for this reason that you take a moment to respectfully discuss your concerns and consider alternate solutions that would allow you to proceed safely.
RESOURCES:
Worksafebc.com – COVID-19 Safe Operation –  Phase2