Full Time
Seasonal
Salary: Competitive depending on experience and education.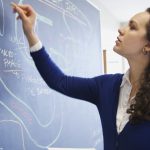 Website Whistler Personnel
Calling all educators!  Have you ever wished that you were working in a small, intimate classroom setting nestled in a beautiful valley surrounded by lakes and mountains with nearby access to world class skiing and mountain biking?  The First Nations Xet'olacw Community School located in beautiful Mount Currie, BC is on the hunt for teachers, teaching assistants or even tutors to help their children live up to their potential.  They offer competitive pay, great perks and even a relocation allowance.   Ideal opportunity for educators who enjoy meaningful work where you can make a real difference.
About Pemberton & Mt Currie, BC:
Some of the best outdoor recreation you can find including extensive hiking and biking trails, back-country skiing and snowmobiling,  plus beautiful lakes, trails, campgrounds and golf courses.
Vibrant small-town feel and a family friendly communities.
Located just north of the world class skiing and biking resort in Whistler, BC.
For more information about Pemberton:  Pemberton: Your Gateway to Adventure Video
For more information about Mt Currie & Lil'Wat Nation: Lil'Wat Nation
About the Role, Benefits & Perks:
Hiring for all roles – Full-time, Part-time, Casual/On-call positions available with a very flexible schedule.
Those with education and experience as Teachers, Educational Assistants, ECE or even Tutors from any province or country are all welcome to apply.
Competitive wages based on experience and training:

Certified Teachers can earn $75,000 per year.
Educational Assistants, ECE's, Tutors earn in the range of $25 per hour.

Health benefits including extended health/dental, pension plan and monthly gym pass.
Extended vacation and holiday time off including paid Christmas and Spring Break holidays and 2 months off over the summer.
Access to affordable childcare if required.
Work directly with First Nations Community and with survivors and their families.
Located 45-50 minutes from Whistler, 20 min from Pemberton.
Great pathway to Permanent Residency for someone looking to stay in Canada (must already have a valid work permit to apply).
A criminal record check for all positions will be required.
The Perfect Candidate: 
Teachers
Experience teaching Kindergarten students is preferred.
Teaching degree/education.
Strong classroom management skills with the ability to accommodate the needs of students with a range of learning styles and abilities.
Use strength-based, student centered approach to plan engaging and educational lessons and courses.
 Motivate students and adjust instructional strategies accordingly.
Strong interpersonal, communication and collaborative skills including the ability to communicate effectively with students, staff, and parents.
Strong assessment practices.
Ability to use technology to enhance student learning.
Ability to embed local First Nations culture into teaching practice.
Experienced and/or interested in integrating place-based, outdoor learning practices in educational delivery.
Knowledge of the B.C. curriculum very beneficial.
Educational Assistants/ECE/Tutors
Certificate in ECE or Education Assistant is an asset.

Some experience in a classroom setting is an asset. 

Knowledge of child development an asset.

Able to work independently with little or no supervision, flexibly in a creative manner.

Must have empathy, understanding and dedication to service.

Some understanding of behavior problems would be an asset.

Knowledge of Lil'wat Language and Culture an asset. 
Responsibilities Include:
Teacher
Prepare and deliver lessons on specific subject areas to students in grades 9 through 12.
Ensuring lessons align with curriculum objectives and use a range of teaching materials and methods to deliver content.
Motivate students and inspire good values in them.
Preparing students for tests, exams, presentations, experiments, and other assessments.
Grading assessments and providing feedback and reports to students and parents.
Attending staff and parent meetings to provide helpful recommendations or voice concerns.
Establishing rapport and professional relationships with students, staff, and parents.
Supervising students in class, during events, and on field trips.
Monitoring students' overall wellbeing and liaising with school counselors and other staff members when there are concerns or issues.
Attending ongoing learning initiatives like workshops, lectures, conferences, and other events where you are able to expand education networks.
Educational Assistants/ECE/Tutors
Assist students with integration into the classroom and school setting.
Help students individually or in small groups with assignments and reinforce learning and retention concepts under the supervision of classroom teacher.
Monitor and report student progress to classroom teacher.
Accompany and supervise students during activities in school gymnasiums, laboratories, libraries, resource centres and on field trips.
May assist in school library or office and perform other duties if needed.
May monitor students during recess, at noon hour or during the day.
How To Apply:  
Our career matching and consulting services are confidential and FREE to job seekers – with no strings or commitments required.
Create a Profile and upload your resume here (you only have to do this once):  www.whistler-jobs.com/apply
OR If you have already created a profile with us, please complete this simplified application: www.whistler-jobs.com/simple_app
Tip for Out-of-Town Applicants:  If you are currently living outside the area, be sure to tell us about your plans to relocate including if you've already secured or researched local accommodation and your planned arrival date.
We will review all applications and contact candidates who have been selected for further consideration or an interview. Due to time constraints, we may not be able to contact all applicants – but we will try!  If you would like an update on your application, please email us at talent@whistler-jobs.com or call us at 604 905 4194 ext 2.
We are your partners through the next step in your career.