Full Time
Long Term
Part Time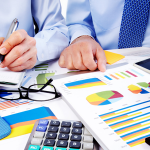 Website Whistler Personnel
- Incredible opportunities for those looking for a role in Accounting or Bookkeeping.
Jump into a long-lasting accounting career with any one of the great companies currently on the hunt for Accountants, Accounting Manager and Clerks! Offering tons of perks & benefits, competitive wages plus plenty of opportunity for growth. Ideally suited to experienced and junior bookkeepers and accountants who enjoys what they do and would like be part of a fun, nurturing team.
About our Potential Accounting Opportunities:
Career Growth: Get your foot in the door at some of the top employers and build your administrative career.
Respected Employers: We work with all types of local businesses from legal, financial, health care and real estate professionals to hotels, events, schools and construction companies.
Year-Round Stability: Most of our clients offer year-round opportunities and full-time, regular office hours.
Flexible Schedules: Opportunities to design your own schedule; some part-time and and working from home opportunities are also available.
Top Wages: We negotiate very competitive wages on behalf of each candidate that is reflective of their experience and qualifications.
Continued Learning: Many of our the roles we have open are committed to the training of their employees as well as supporting their ongoing learning and promoting from within.
Valuable Insights : We give candidates an inside glimpse of prospective employers and allow them to be selective. Because of this, many of our placements are still thriving with the companies that we matched them with many, many years later.
Perks and Benefits: Signing bonuses, ski passes, extended health benefits, training allowances and much more are available.
The Perfect Candidate:
Previous Bookkeeping & Accounting hands-on experience is ideal.
Strong team players with a great attitude and work ethic.
Detail-oriented, solution-focused and ability to prioritize workload.
Ability to think about big-picture strategy and bottom-line results.
Excellent computer skills including navigating accounting software.
Enjoys being part of a team including attending a variety of team building and staff events.
Junior Roles such as Accounts Receivable require some experience with cash-outs, handling payments, basic bookkeeping and a really good head for numbers.
Senior Roles such as Accountants and Managers require a minimum of 3 years of direct full-cycle accounting experience and education.
Responsibilities Include:
Each role has specific duties and areas of responsibilities reflective of their abilities. This includes:
Completing hands on day-to-day audit, bookkeeping and accounting responsibilities.
Ensuring posting and record keeping is done in a timely and accurate manner.
Performing reconciliations and reporting on a regular basis.
Assisting with the preparation of daily, weekly, monthly and annual reports, filings and analysis.
Supporting team members within the accounting team and other departments in a positive and helpful manner.
Attending team, departmental, management and board meetings as required.
And a variety of other administrative, bookkeeping and accounting tasks as assigned.
How To Apply:
Our career matching and consulting services are confidential and FREE to job seekers – with no strings or commitments required.
Create a Profile and upload your resume here (you only have to do this once): www.whistler-jobs.com/apply
OR If you have already created a profile with us, please complete this simplified application: www.whistler-jobs.com/simple_app
Tip for Out-of-Town Applicants: If you are currently living outside the area, be sure to tell us about your plans to relocate including if you've already secured or researched local accommodation and your planned arrival date.
We will review all applications and contact candidates who have been selected for further consideration or an interview. Due to time constraints, we may not be able to contact all applicants – but we will try! If you would like an update on your application, please email us at talent@whistler-jobs.com or call us at 604 905 4194 ext 2.
We are your partners through the next step in your career.