Full Time
This position has been filled
Salary: Competitive salary PLUS other great perks and benefits.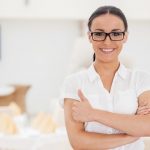 Website Whistler Personnel
- join a company that offers growth and a positive environment!
Leading the front and back of house operations, this opportunity is ideally suited for someone with a strong background in management and looking for long-term, career growth with a great company.   Offering plenty of benefits and perks including a monthly rental allowance, discounts on food, and a season's pass plus a competitive starting salary based on experience!
About the Role, Benefits & Perks:
Full-time, year-round and long-term career opportunity.
Competitive salary depending on experience.
Annual rental allowance, transit allowance, grocery allowance – to be discussed after 90 days of employment.
Annual lifestyle benefit  (ie: ski or bike park pass, recreation pass).
Cell phone allowance.
Restaurant discounts and free meal while on shift.
Learning and Development opportunities including an educational allowance that can be discussed after 90 days of employment.
Extended health, dental and vision benefits.
Lots of staff events and team building; a real 'work family' environment.
The Perfect Candidate: 
2 to 3 years of proven experience as a manager in front of house and/or back of house operations, preferably in a high-volume food and beverage environment that caters to a hybrid operation.
Post-secondary education in Hospitality/Tourism Management or
Culinary background highly desirable.
Serve it Right & Food Safe Certificates Required.
Proficiency in the use of Microsoft Office programs (Word, Excel, Outlook).
Knowledge of food & alcoholic beverages and cost controls.
Strong organization and planning skills (forecasting, budgeting).
Proven track record as a hands-on leader with great written and verbal communication skills.
Positive, team-oriented attitude that is guest service orientated with good attention to detail, organizational skills and multitasking abilities.
Ability to manage oneself, under tight or high pressure deadlines and or fast paced environment.
Proven ability in managing time is critical, must be able to plan and execute effectively and efficiently.
Able to remain calm under stressful situations.
Must be able to independently problem solve and execute solutions to issues as they arise.
Have a passion for people and guest service.
Responsibilities Include: 
Restaurant Operations
Production, productivity, quality, cost control measures, sales, and guest service standards through an implementation of system improvements.
Achieves operational objectives by contributing information and recommendations to strategic plans and reviews; preparing and completing action plans for: Sales and Marketing, Cost Savings, Employee Engagement, Guest Satisfaction.
Meets restaurant financial objectives by forecasting requirements, participating in the annual budget, scheduling expenditures, analyzing variances, initiating corrective actions.
Ensure stock levels are maintained for small wares, to-go packaging, cash out supplies, linens; conduct monthly inventory of wares and track usage.
Maintains the integrity of the bar & beverage program; ensure proper levels of all spirits and food supplies for the bar.
Coordinate all supply orders for delivery or pick up, manage par levels as business levels change.
Update menus as required and by seasonality.
Track overages and waste; monitor theft issues; responsible for monthly inventory and present COGS, develop and implement cost saving and profit enhancing measures.
Ensure the restaurant is clean and in good repair; complete weekly & monthly equipment audits.
Attendance at monthly management meetings; contribute expertise and ideas for improved operations.
Working alongside the marketing manager for various projects.
Guest Service & Team Member Satisfaction
Maintains customer satisfaction by monitoring, evaluating, and auditing food, beverage, and service offerings, initiating improvements, building relationships with preferred patrons.
Provide direct service to guests as needed, including, but not limited to, greeting and serving guests bussing tables, and general clerical/cashier duties.
Engage guests, asks for guest feedback and use the Power of Liking and the 3R's.
Foster strong communication relationship between the BOH and FOH Teams.
Hold daily staff briefings and weekly meetings to effectively communicate policy and procedures.
Addresses Team Member concerns in a timely manner.
Accomplishes restaurant human resource objectives by incorporating the 3 R's and 8 Moments of Power into all training and staff communications; recruiting, selecting, orienting, training,
assigning, scheduling, coaching, counseling, and disciplining employees; communicating job expectations; planning, monitoring, appraising, and reviewing job contributions; planning and reviewing compensation actions, enforcing policies and procedures.
Performs 90 day and annual performance reviews.
Support the Team Member survey process and follow up with comments and concerns.
Ensure staff schedules are posted on time.
How To Apply:  
Our career matching and consulting services are confidential and FREE to job seekers – with no strings or commitments required.
Create a Profile and upload your resume here (you only have to do this once):  www.whistler-jobs.com/apply
OR If you have already created a profile with us, please complete this simplified application: www.whistler-jobs.com/simple_app
Tip for Out-of-Town Applicants:  If you are currently living outside the area, be sure to tell us about your plans to relocate including if you've already secured or researched local accommodation and your planned arrival date.
We will review all applications and contact candidates who have been selected for further consideration or an interview. Due to time constraints, we may not be able to contact all applicants – but we will try!  If you would like an update on your application, please email us at talent@whistler-jobs.com or call us at 604 905 4194 ext 2.
We are your partners through the next step in your career.