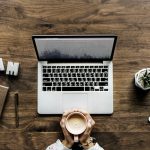 Website Whistler Personnel
- take your career to the next level!
Join the team at Bella Coola Heli Sports, which operates in the glaciated wilderness of BC's central coast, providing world-class skiing in the winter, and incredible wilderness adventures in the summer. This enthusiastic team is dedicated to perfecting the travel experience through the highest standards of hospitality. With a central office located in Whistler, the team works hard to support the operations crew in the field.
This dynamic position will provide a high-level of administrative support to the operation, supporting all departments and corners of the business as needed. Play an active role with keeping our team organized through effective management of the office space, and through lending administrative support to various tasks across all departments. Ideally suited to someone with a strong background in the and administrative skills who is motivated with creative and innovative ideas looking to continuously grow and develop.
*REVISED – formerly posted as Office Manager.
About the role:
Full-time, year-round, career position with growth potential.
5 days per week, regular office hours, weekends may be required.
Excellent salary in the range of $45,000 to $50,000 per year based on experience and skill set.
Extended health benefits.
Other great perks and benefits including flexible schedule that can be further discussed.
Fun and friendly team environment.
The Perfect Candidate:
2+ years of experience in the hospitality industry (hotel, resort, travel).
2+ years of administrative experience with similar responsibilities.
Highly proficient with Microsoft Office (Word, PowerPoint, Excel, etc), and capable of easily learning new software systems.
Exceptionally strong written and oral communication skills.
Must have very strong organizational skills – both administratively and spatially.
Be self-motivated and hold high personal standards for performance.
Have a keen interest be a team player and contribute where needed.
Post-Secondary Education is an asset.
Experience in the heli-skiing industry, and or hospitality industry is an asset.
Proficient in a second language (German, French) preferred.
Whistler resident preferred (remote work is not available).
Responsibilities include:
Guest Service and Retail Support
Guest Follow-Up – Follow-up with guests post visit and solicit feedback, and encourage positive reviews. Take a temperature on interest to rebook, and redirect to reservations as needed. Work with Hospitality Director to address feedback as necessary.
Retail Assistance – In conjunction with the General Manager oversee inventory management, and associated tasks relating to our resort's retail program (ski tech, hard-goods, soft-goods)
Industry Partner Relations – Ensure we extend appropriate gestures to valued partners associated with our business – Pacific Coastal, West Coast Helicopters, Local Newspaper, etc.
Office Management
Office Representative – Be sure to welcome and orient new employees or visitors to the office. Answer phones and redirect calls as needed during our operating hours. Receive deliveries and ensure they find the correct destination.
Organization – Ensure the office is well maintained, clean, and organized at all times. This includes basic housekeeping tasks, including the removal of trash and recycling. Additionally, maintain well organized storage areas, that are easy for all employees to navigate to find what they need.
Technology – Oversee IT support and ensure telephones, computers, and printers are all in working order. This includes managing Telus, Xplornet, Hydro, Fortis, and all similar accounts.
Inventory – Manage all office supplies and ensure adequate inventory based on the needs of the employees.
Employee Newsletter – Compile monthly updates from each department and circulate the company's employee newsletter.
Miscellaneous – Jump in and help as needed with miscellaneous projects and tasks associated with managing the office facilities. This may include researching new systems to further support the various departments within the business. Act as key coordinator/administrator for weekly Team Regroup meeting.
Instagram Administrator
Iconosquare Management – In conjunction with the Director of Marketing, oversee all administrative tasks associated with the companies Instagram account. Ensure content aligns with the Company's values, brand, and is mindful of local sensitivities.
Ambassador, Strategic Thinker and Development
Ambassador – Maintain good relationships with vendors, community groups and industry associates. Welcome guests visiting the office with a friendly smile and some hospitality – offering water, coffee, tea, etc.
Strategic Thinker and Development – Play active role in identifying challenges and inefficiencies facing the organization and present constructive solutions to help lead the organization forward. This may relate to software systems and constructing manuals, but not limited to.
Other
In addition to office duties, and administrative responsibilities, the Office Manager may also lend support to our remote lodges as needed from time to time – thus requiring some guest facing hospitality.
How To Apply:
Our career matching and consulting services are confidential and FREE to job seekers – with no strings or commitments required.
Ensure we have your resume and profile on file here (you only have to do this once): https://www.whistler-jobs.com/apply-for-work/
If you have created a profile with us already, please email us at talent@whistler-jobs.com with your cover letter outlining why you would be a good fit for this position.
Include a cover letter outlining your experience, wage expectations and why you would make a great addition to the team. Please ensure your cover letter includes the following:

Your experience in administration and the hospitality industry.
Computer proficiency including software and program knowledge you have.
Top strengths you possess that would be an asset to the team.
Wage expectations.

Please do not contact Bella Coola Heli Sports directly; all applications must come through WPS to be considered.
We will review all applications and contact candidates who have been selected for further consideration or an interview. Due to time constraints, we may not be able to contact all applicants – but we will try! If you would like an update on your application, please email us at talent@whistler-jobs.com or call us at 604 905 4194 ext 2.
We are your partners through the next step in your career.