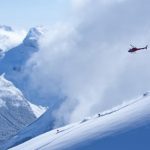 Website Whistler Personnel
- Dream Job Alert!
UPDATE: The application closing date for this position is September 28th; however, you are more than welcome to submit an application online for current and upcoming opportunities by clicking the 'Apply for Job' icon at the bottom of this posting. If the deadline date is extended, we will let you know.
Join the team at Bella Coola Heli Sports, which operates in the glaciated wilderness of BC's central coast. We provide world-class skiing in the winter, and connect our guests with incredible wilderness adventures in the summer. Our enthusiastic team is dedicated to perfecting the travel experience through the highest standards of hospitality. With our central office located in Whistler, our 'office team' works hard to support the operations and our team out in the field.
The Office Manager will play an active role with keeping our team organized through effective management of our office space, and through lending administrative support to various tasks across all departments.
About the role:
Full-time, year-round, career position.
5 days per week, 9:00am to 5:00pm.
Excellent salary in the range of $45,000 to $50,000 per year based on experience and skill set.
Other great perks and benefits that can be further discussed.
Fun and friendly team environment.
The Perfect Candidate:
2+ years of administrative experience with similar responsibilities.
Highly proficient with Microsoft Office (Word, PowerPoint, Excel, etc), and capable of easily learning new software systems.
Exceptionally strong written and oral communication skills.
Must have exceptionally strong organizational skills – both administratively and spatially.
Be self-motivated and hold high personal standards for performance.
Have a keen interest be a team player and contribute where needed.
Post-Secondary Education is an asset.
Experience in the heli-skiing industry, and or hospitality industry is an asset.
Proficient in a second language (German, French) preferred.
Whistler resident (remote work is not available).
Responsibilities include:
Office Management
Cleanliness – Ensure the office is well maintained, clean, and organized at all times.
Technology – Oversee IT support and ensure telephones, computers, and printers are all in working order.
Inventory – Manage all office supplies and ensure adequate inventory based on the needs of the employees.
Office Representative –Welcome and orient new employees or visitors to the office. Answer phones and redirect calls as needed during our operating hours.
Receive deliveries and ensure they find the correct destination.
Miscellaneous – Coordinate miscellaneous projects and tasks associated with managing the office facilities. This may include researching new systems to further support the various departments within the business. Act as key coordinator/administrator for meetings.
Guest Service
Invoicing and Guest Payments– Invoice guests and solicit payments per our policies. Assist guests with payment questions.
Guest Follow-Up – Follow-up with departing guests to solicit feedback/reviews.
Retail Assistance – In conjunction with the Hospitality Director oversee
inventory management, and associated tasks relating to our Shop
program (ski tech, hard-goods, soft-goods).
How To Apply:
Our career matching and consulting services are confidential and FREE to job seekers – with no strings or commitments required.
Ensure we have your resume and profile on file here (you only have to do this once): https://www.whistler-jobs.com/apply-for-work/
If you have created a profile with us already, please email us at talent@whistler-jobs.comwith your cover letter outlining why you would be a good fit for this position.
We will review all applications and contact candidates who have been selected for further consideration or an interview. Due to time constraints, we may not be able to contact all applicants – but we will try! If you would like an update on your application, please email us at talent@whistler-jobs.com or call us at 604 905 4194 ext 2.
We are your partners through the next step in your career.