Full Time
This position has been filled
Salary: Wage in the range of $25 per hour to start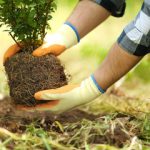 Website Whistler Personnel
- benefits package tailored to your personal needs!
A local landscaping company specializing in creative landscape design is looking for a Team Lead to join their tight-knit, high performing team. Ideally suited for someone with strong leadership experience who is motivated, driven and hardworking. Offering a competitive wage based on prior experience and a benefit plan that is tailored to personal preference. This position has the potential to turn into an Operations Manager position for the right candidate.
About the Role, Benefits & Perks:
Full-time, seasonal position offering long-term growth potential.
Season runs from March to November.
Schedule is Monday to Friday; typically 10 hours per day.
Wage in the range of $25 per hour to start with increases once more responsibilities are added to the position.
Allowances offered based on personal preference (ie: wellness allowance).
Lots of professional development learning opportunities; support life-long learning.
Tight-knit, high performing team.
The Perfect Candidate:
2+ years experience providing exceptional leadership in an operations role providing teams with supportive and effective management.
Previous work experience in horticulture, gardening or landscaping.
Education in Horticulture is an asset.
High level of professionalism and communication skills; personable and able to build positive working relationships, with a drive to provide positive and unique experience.
A strong sense of organization, with proven experience managing and scheduling teams of employees.
Experience and comfort using basic computer technology (Microsoft Office, and time sheet software).
A driver's license with clean abstract, and comfort driving trucks and trailers.
Enjoys the outdoors and working in various weather elements.
Responsibilities Include:
Supervising and providing leadership to landscapers daily; scheduling work crews, planning daily work activities, and monitoring the work being done.
Coach, teach and motivate crew with the aim of improving quality, productivity, safety and morale over time.
Meeting with clients to develop or refine plans for the project, which may include ornamental plants, ground cover, and landscaping structures (e.g., walkways, water, and lighting).
Lawn and garden maintenance; pruning and trimming, installing soils, plantings and mulch, etc.
Using power tools and maintenance equipment.
Maintaining a safe and clean job site.
Maintaining and driving a company vehicle.
How To Apply:
Our career matching and consulting services are confidential and FREE to job seekers – with no strings or commitments required.
Create a Profile and upload your resume here (you only have to do this once): www.whistler-jobs.com/apply
OR If you have already created a profile with us, please complete this simplified application: www.whistler-jobs.com/simple_app
Tip for Out-of-Town Applicants: If you are currently living outside the area, be sure to tell us about your plans to relocate including if you've already secured or researched local accommodation and your planned arrival date.
We will review all applications and contact candidates who have been selected for further consideration or an interview. Due to time constraints, we may not be able to contact all applicants – but we will try! If you would like an update on your application, please email us at talent@whistler-jobs.com or call us at 604 905 4194 ext 2.
We are your partners through the next step in your career.