Full Time
Housing Assistance Available
This position has been filled
Salary: Salary range from $80,000 to $90,000+ per year depending on experience level.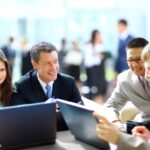 Website Whistler Personnel
- Take the next step in your finance career with this opportunity!
Looking for an experience Finance Manager.   Offering lots of perks including full extended health benefits paid for by employer, salary up to $90k per year based on experience, fully paid extended health benefits and 3 weeks' vacation.
The Finance Manager will be responsible for providing leadership, supervision of the Finance staff, managing day-to-day accounting functions and providing professional financial management support to Program / Department Senior Management team.
$100 signing bonus available. 
About Pemberton & Mt Currie, BC:
Some of the best outdoor recreation you can find including extensive hiking and biking trails, back-country skiing and snowmobiling,  plus beautiful lakes, trails, campgrounds and golf courses.
Vibrant small-town feel and a family friendly communities.
Located just north of the world class skiing and biking resort in Whistler, BC.
For more information about Mt Currie & Lil'Wat Nation: Lil'Wat Nation
For more information about Pemberton:  Pemberton: Your Gateway to Adventure Video
About the Role, Benefits & Perks:
Full-time, career-oriented position.
Monday to Friday, 8:30am to 4:30pm.
Salary range from $80,000 to $90,000+ per year depending on experience level.  More junior level candidates welcome to apply.
Extended health benefits with RSP and Pension plan, after 3-months (fully paid by employer).
3 weeks of annual vacation time.
Continuing education and professional development allowance available.
Relocation funds available to the right out of town candidate.
Welcome entry and senior level candidates.
The Perfect Candidate: 
Ideally 3+ years of related finance experience but open to considering more junior level candidates.
Professional Accounting Designation or working towards a professional accounting designation is an asset.
Strong leadership skills; able to build and maintain working relationships, mentor and coach the team, lead by example and work collaboratively in a team environment.
Excellent communication skills; personable and professional.
Experience in financial planning, budget development and reporting.
Knowledge of General Accepted Accounting Principles (GAAP).
Knowledge of year-end reporting and auditing requirements.
Strong team player from a teambuilding workplace, demonstrated tact, discretion and judgment.
Ability to submit a criminal records check and be bondable.
Responsibilities Include: 
Assists the Director with identifying, assessing, monitoring and reporting on financial risks and risk management.
Coordinates monthly financial review with all Program and Department Directors, reviews all Variance Analysis reports and processes adjusting entries as necessary.
Oversees and reviews the monthly general ledger reconciliation.
Ensures all financial records are current, accurate, recorded and filed in a manner that reflects professional and acceptable accounting practices.
Assesses policies and procedures for financial reporting risks and implements internal controls to mitigate risk, including document retention, sufficient audit trails and segregation of duties.
Oversees the duties and responsibilities of all direct reports in accordance with approved law and policies, relevant external
Government Statutes and Regulations, and acceptable Professional Accounting Principles and Practices.
Oversees the preparation of annual year-end working papers and assists the Director in the preparation of annual financial statements, schedules and notes.
Assists with the accounting and financial training to departmental directors, managers and Finance team members as required.
Keeps the Director informed of sensitive and important issues and events affecting the financial management including the assessment and reporting of risk and liability.
Share in the planning, organizing and operation of departmental schedules and event.
Participates in annual budget/goals process and ensures adherence to the budget throughout the year.
Maintain confidentially on all matters.
How To Apply:  
Our career matching and consulting services are confidential and FREE to job seekers – with no strings or commitments required.
Create a Profile and upload your resume here (you only have to do this once):  www.whistler-jobs.com/apply
OR If you have already created a profile with us, please complete this simplified application: www.whistler-jobs.com/simple_app
Tip for Out-of-Town Applicants:  If you are currently living outside the area, be sure to tell us about your plans to relocate including if you've already secured or researched local accommodation and your planned arrival date.
We will review all applications and contact candidates who have been selected for further consideration or an interview. Due to time constraints, we may not be able to contact all applicants – but we will try!  If you would like an update on your application, please email us at talent@whistler-jobs.com or call us at 604 905 4194 ext 2.
We are your partners through the next step in your career.