Full Time
Part Time
Ranges from $21.75 to $22 per hour depending on certification. CAD / Hour
This position has been filled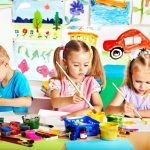 Pemberton Children's Centre located in the heart of the Pemberton Valley is looking for ECE/Infant Toddler Teachers to join their team.  Ideally suited for experienced and certified Early Childhood Educators whose values align with championing healthy and sustainable childcare together with families and community.   Offering competitive wages plus extended health benefits, professional development funding, discounted childcare costs, and growth opportunities.  If you are a current student and interested in Practicum opportunities, please apply!
Assistance with relocation and securing housing available to the right candidate.
The picturesque Pemberton area is a year-round outdoor recreation destination.  Sports enthusiasts head to the town from late spring to early fall to indulge in everything from hiking, biking, camping, golfing and horseback riding to rafting, jet boating, swimming and fishing. In winter, the area is a hot spot for backcountry skiing and riding, cross country skiing, snowshoeing, and snowmobiling.  Locals of this quaint little community enjoy quiet country life, perfect for families and when they are looking for even more adventure the world-class resort of Whistler, BC is 30 minutes down the road.   For more information, please visit: www.tourismpembertonbc.com
About the Role, Perks and Benefits:
Part-time and Full-time positions available with scheduling flexibility.
ECE Wages start in the range of $21.75 (includes wage enhancement) per hour.
ECE with Infant Toddler start in the range of $22.00 per hour (includes wage enhancement) per hour.
Extended Health & Dental benefits.
Wellness Benefit can be negotiated.
Employees with children attending the Centre receive a child care discount.
Professional development & educational subsidy opportunities.
Opportunities for growth within the centre.
Warm and friendly team environment with supportive management.
Centre programs from 11 months to 5 years old.
Some post-secondary degrees are eligible for review to meet transfer requirements, please visit the ECE Registry website for more details.
Assistance with relocation and securing housing available to the right candidate.
The Perfect Candidate:
ECE or Infant Toddler certified with license to practice from the British Columbia Ministry of Children and Families.
ECE's currently in training but not completed may potentially be considered for exemption and are encouraged to apply.
First Aid Certificate is required and FoodSafe Certification is an asset.
Criminal Record Check will be required upon hiring.
Be patient, warm and caring towards all families, children and co-workers.
Excellent communication and interpersonal skills.
Organized, able to multitask and attention to detail.
Knowledge of age-appropriate activities.
Ability to provide a calm and positive role model to children.
Ability to establish and maintain strong and supportive relationships with parents, children and co-workers.
Demonstrates initiative, creativity and resourcefulness.
Responsibilities Include:
Early Childhood Educators Specific Responsibilities:

Ensure that all guidance of children encourages positive self-concept, follows policy, and assists in teaching age appropriate problem solving skills.
Provide an enriched environment through fostering language development for both verbal and non-verbal children.
Assist with proper eating, dressing and toilet habits. Prepare snacks and arrange rooms or furniture for lunch and rest periods.
Develop and implement child-care programs that support and promote the physical, cognitive, emotional and social development of children;
Lead activities by telling or reading stories, teaching songs and taking children to local points of interest;
Provide opportunities to express creativity through the media of art, dramatic play, music and physical activity; Guide and assist children in the development of proper eating, dressing and toilet habits;
Observe children for signs of potential learning or behavioural problems and prepare reports for parents, guardians or supervisor;
Plan and maintain an environment that protects the health, security and well-being of children;
Assess the abilities, interests and needs of children and discuss progress or problems with parents and other staff members;
Establish and maintain collaborative relationships with co-workers and community service providers working with children.

Administration – Support early childhood educators/teachers with planning, implementing and evaluating developmentally appropriate activities and experiences for children, engaging in meaningful relationships with children.  Regularly attends room meetings and general staff meetings.
Working with Families – Builds strong relationships with families based on respect, empathy and clear communication.
Health and Safety – Ensures that all current WCC policies relating to health and safety and nutrition are followed.
How To Apply:  
Our career matching and consulting services are confidential and FREE to job seekers – with no strings or commitments required.
Create a Profile and upload your resume here (you only have to do this once):  www.whistler-jobs.com/apply
OR If you have already created a profile with us, please complete this simplified application: www.whistler-jobs.com/simple_app
Tip for Out-of-Town Applicants:  If you are currently living outside the area, be sure to tell us about your plans to relocate including if you've already secured or researched local accommodation and your planned arrival date.
We will review all applications and contact candidates who have been selected for further consideration or an interview. Due to time constraints, we may not be able to contact all applicants – but we will try!  If you would like an update on your application, please email us at talent@whistler-jobs.com or call us at 604 905 4194 ext 2.
We are your partners through the next step in your career.