Full Time
Housing Assistance Available
Long Term
Part Time
Temp Gig
Top Wages up to $42/hr based on experience. CAD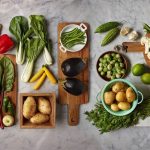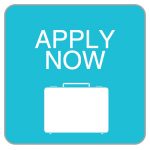 Are you looking for a new culinary adventure or some additional income?
Whistler Personnel is recruiting for many of Whistler's top employers – including many of Whistler's 5 star resorts and award-winning restaurants – who have full time, part-time and temporary work opportunities for kitchen staff. We work one-on-one with chefs, cooks, dishwashers and everything in between to match them with the position that best fits their lifestyle and income requirements. All positions allow for plenty of opportunity to grow and learn from the best in the biz while also enjoying the Whistler lifestyle.
We negotiate very competitive wages ranging from $28-$33/hr for experienced cooks and upwards of $38-$41+/hr for senior chefs depending on experience. Candidates with little to no prior kitchen experience can also earn $23-$26/hr while gaining training and experience that will quickly lead to higher wages and ample career opportunities.
We give you career guidance, resume consultation, no-charge permanent placements in new long-term positions as well as extra shifts and income that fit with your schedule. We also offer the freedom to experience new kitchens and positions as temporary relief workers.
Senior Chefs Roles:
Red Seal Certified Head Chefs, Sous Chefs and Senior Chefs de Parties.
4+ years of experience in a variety of professional kitchens including fine dining and banquets.
Leadership, menu planning, training, scheduling and budgeting skills and experience.
Red Seal or equivalent certification from professional culinary program completed or in progress.
Food Safe and WHIMIS certified.
Competitive wages and salaries based on experience typically in the range of $36-$41/hour.
Experienced Line Cooks and Chefs de Partie (cook2):
2-4 years of experience in a professional kitchen.
Some schooling or professional training beneficial.
Able to follow all recipes and guidelines for timely food service to guests.
Advanced knife and food prep skills and knowledge of kitchen equipment and appliances.
Leads by example, able to instruct junior staff and some basic supervisory or lead-hand skills.
Good communication skills in English (written, spoken and reading)
Food Safe and WHIMIS certification required.
Wages range from $28-$33/hour plus tips with opportunities to apprentice or work toward Red Seal certification.
Prep & Breakfast Cooks and Junior Commis Chefs:
1-2 years of experience in a professional kitchen.
Passionate about with food and cooking and eager to learn.
Some schooling or professional chef training beneficial.
Good knife skills and basic knowledge of kitchen equipment and appliances.
Experience following recipes and guidelines.
Work efficiently in a non- supervised environment.
Good communication skills in English (written, spoken and reading).
Food Safe and WHIMIS certification very beneficial or can be provided.
Wages range from $23-$26/hour plus tips with opportunities to learn and advance.
Entry Level Positions:
Dishwashers and Kitchen Helpers or Porters.
No prior experience necessary.
Reliable and dependable. Ready to work hard, eager to learn and help where needed.
Food Safe and WHIMIS certification beneficial.
Maintain a calm and cool demeanor in stressful working conditions.
Wages start in the range of $20-$23/hour plus tips with opportunities to learn and advance.
REWARDS – REWARDS – REWARDS!

This season more than ever, we are rewarding our team for helping out with $1000 Cash or Prizes, Superhero Bonuses, Signing Bonuses and Referral Rewards!!
CLICK HERE for more info: www.whistler-jobs.com/rewards/
Other Perks and Benefits of working with us:
Choose your own schedule or work around your existing schedule. Full-time, part-time or temp positions available.
Excellent perks and benefits available: Staff meals, signing bonuses, team parties and events and ski passes and much more.
Staff housing may be available.
Work with a fun team and learn from a highly qualified and acclaimed Head Chefs.
Opportunities to try new kitchens and work with new teams on a temporary basis that may lead to long-term positions if it's a good fit.
Positions and apprenticeships available in full service hotel with 5 star fine dining, Banquets, local restaurant, busy bistro and lounges.
To Apply:
Complete a professional profile outlining your desired position, minimum salary expectations and preferred schedule here: www.whistler-jobs.com/create-profile (you only need to do this once)
Email info@whistler-jobs.com or call 604 905 4194 ext 2 regarding your immediate availability and positions of interest.
We will review your profile and connect you with suitable positions and employers based on your experience and preferences.
We will email you when new positions become available that match your profile and preferences.
Whistler Personnel's career placement services are FREE to candidates – there are no fees, no strings and no commitments required. Our job is to get to know you and get a good understanding of the type of position that would fit your lifestyle and career goals. Then we get to work finding you a perfect fit – even if it means using our connections and knocking on doors with employers who do not currently have a position advertised. We are your partners in the next step in your career!
---
TEMP KITCHEN SHIFTS ARE ALSO AVAILABLE!
Perhaps you're looking for supplemental income? Filling in time? Have one day, one week or one month to spare? Between seasonal work? Enjoy variety and flexibility? We can connect you with Whistler's top employers and provide work that suits your skills, lifestyle and schedule.
Whistler Personnel has regular temp job opportunities for administrators, housekeepers, servers and bartenders. It's a great way to pick up extra shifts during slower periods or days off. Submit your details to us including the type of work you want, the times and days you are available and the pay you require and we'll notify you each time something suitable comes up.