Protecting your privacy and the confidentiality of your information over the internet, by telephone, or through our office is fundamental to the way we do business at Whistler Personnel Solutions (WPS).   Our Privacy Policy and related procedures that guide the handling of the personal information we collect is as follows:
Personal Information
WPS collects information from candidates through our Application Form. These personal details are required to provide you with the best possible service in your job search. WPS never collects more personal information than is needed to fulfill these purposes, unless requested by the client and consented to by the job seeker. Your file may contain the following personal information.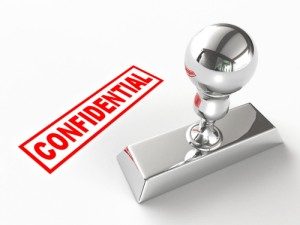 Contact information including name, telephone address & email information.
Our interview notes.
Information obtained through reference and background checks.
Educational records.
Reference letters.
Skill testing results.
Resumes and Applications
Since www.whistler-jobs.com is a staffing site, you may send us your resume. Resume and application information may be stored on the site and digitally in our secured database. Only WPS employees access your personal information and are fully aware of WPS' privacy policies. WPS does not sell this information to any group or company outside of WPS.  It can, however, with your permission, share applicant information with a third party at WPS' sole discretion if you are responding to a job posting. We do not send your resume to any party without your consent to do so.
Your Consent
Effective January 1, 2004, the Personal Information Protection and Electronic Documents Act requires that individuals provide consent to the ongoing use of their personal information. Our Application Form contains a Consent option and must be checked in the affirmative in order to save your information and represent you.  We imply this provides permission to use your personal information for purposes that are obvious to you. For example, if you list references on your resume, we will not seek additional permission before checking with these individuals.
How Long is Your Information Retained?
We retain your information as long as we are offering placement services to you, or longer if required by law. For permanent placements and temporary employees, we retain your information for seven years after you accept a position.
Update or Remove Personal Information
In the event you do not wish to continue receiving occasional information from WPS, or to change, remove, or modify information previously provided, please e-mail details of your request to us at info@whistler-jobs.com with "remove" in the subject line.
Minors
WPS does not collect information from minors under the age of 16. All individuals under the age of 18 must obtain parental permission before providing any information to this web site.
Links
This site may contain links to other sites. WPS is not responsible for the privacy practices or content of these sites.
Contacting Whistler's Personnel Solutions
If you have any questions about our privacy statement, the practices of www.whistler-jobs.com, or your interaction with this site, please contact us in writing to:
Jacki Bissillion, Privacy Officer
Whistler Personnel Solutions
P.O. Box 536, Whistler, BC, V0N 1B0
info@whistler-jobs.com