Full Time
Long Term
$25+ per hour to start plus extended health benefits. CAD
Salary: $25+ per hour to start plus extended health benefits.

Website whistler_jobs Whistler Personnel
- Career growth opportunity!
Mario Marble & Tile is looking for a Showroom Coordinator.  Come to work everyday in a beautiful showroom where you get to meet and engage with customer to help them design their dream homes.  Offering a flexible schedule, $25 PLUS per hour to start based on experience, plus a long-term career with lots of room for growth.
This position is responsible for creating an exceptional customer experience for all customers as well as maintaining the showroom location.  The ideal candidate has a passion for interior design, a cheerful attitude and works well independently.

About the Role, Benefits & Perks:
Starting in the range of $25 PLUS per hour based on experience with room for growth.
Full-time, 35 hours per week, typically Tuesday to Saturday.
Lots of flexibility to design your perfect work schedule.
Training and mentorship will be provide and tons of opportunity for long-term career growth.
Extended medical and dental benefits after three months.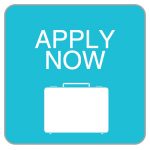 The Perfect Candidate:
Previous retail and/or customer service experience is preferred but willing to train the right candidate.
Create genuine/authentic customer interactions.
Offer ideas to customers and providing guidance on product.
Confident and motivated by the opportunity to interact with customers while helping them bring their individual styles to life.
Strong communication, influencing and time management skills.
Will be a self-starter and enjoy working independently.
Responsibilities include:
Responsible for generating sales and cultivating customer loyalty by building customer relationships.
Displays a "customer is the priority" mindset at all times.
Collaborate with team to develop innovative solutions to business' needs.
Communicate customer feedback and opportunities with the management team to improve the overall customer experience.
Offer current style advice and be knowledgeable on trends as well as the products offered.
Ensuring a neat, clean and organized store.
Expected to perform a variety of cross-functional tasks as assigned by the Owner or as needed.
Perform various product placement, replenishment and recovery tasks to maintain a visually appealing, easy shopping experience.

Come Live, Work and Play in Whistler with us!
Applying is Easy!
Our career matching and consulting services are confidential and FREE to job seekers – with no strings or commitments required.
Create a Profile and upload your resume here (you only have to do this once):  www.whistler-jobs.com/apply
OR If you have already created a profile with us, please complete this simplified application: www.whistler-jobs.com/simple_app
Tip for Out-of-Town Applicants:  If you are currently living outside the area, be sure to tell us about your plans to relocate including if you've already secured or researched local accommodation and your planned arrival date.  Click here for some resources.
We will review all applications and contact candidates who have been selected for further consideration or an interview.  If you would like an update on your application, please email us at talent@whistler-jobs.com or call us at 604 905 4194 ext 2.
We are your partners through the next step in your career.