Full Time
Part Time
Salary: Starting wage in the range of $21 to $22 per hour.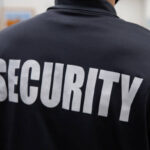 Website Whistler Personnel
- No experience necessary!
No experience necessary so if you are looking for an entry-level position that pays $21 to $22 per hour to start, then look no further! The well known Audain Art Museum is looking for Security Guards to join their team. Work within a great team in an art and culture rich environment. Offering a flexible schedule to meet your lifestyle needs plus other perks like a Ski Pass, Extended Health and a Travel Allowance. Ideally suited for someone who can think on their feet with sound judgment and the ability to abide by safety protocols.
$500 Signing Bonus!
About the Role, Benefits & Perks:
Part-time and Full-time positions available to fit your lifestyle.
Operational Hours: Thursday to Sunday, 11AM to 6PM.
Some evenings required for events.
Starting wage in the range of $21 to $22 per hour.
Signing bonus of $500 offered and payable after 6-months.
No experience necessary – willing to train the right candidate and pay for BST licensing.
Interest free loan for a Spirit Pass or Cross-Country Ski Pass available.
Transportation Allowance of $40.00 per month available.
Museum Membership and discount in the Museum Shop.
Extended health benefits for FT employees.
Criminal Record Check is required and payment will be reimbursed.
The Perfect Candidate:
No experience necessary, willing to train the right candidate!
Possess and maintain Security License, an asset but not required.
Current certification in First Aid and CPR, an asset but not required.
Be over the age of 19.
Ability to establish and maintain effective working relationships and to deal courteously with the public.
Ability to exercise initiative and make decisions in accordance with Museum policies, guidelines and protocols.
Second language is an asset.
Lifting, standing for prolonged periods of time, observation through listening and seeing will be required.
Responsibilities Include:
Monitor artwork in galleries ensuring established security and safety protocols are upheld and enforced.
Communicate Museum rules and guidelines to visitors in a polite and courteous manner.
Enforce and implement security protocols, emergency procedures and institutional regulations regarding the proper use and evacuation of the facility to visitors and third party user-groups.
Report fires, acts of vandalism, theft, illegal entry and any other unauthorized or irregular activity to a supervisor and prepare routine security and incident reports as required.
Assist with Museum's open/close procedures in compliance with established guidelines.
Assist Museum staff with Museum access, site maintenance and event execution, as required.
Additional duties as required.
How To Apply:
Our career matching and consulting services are confidential and FREE to job seekers – with no strings or commitments required.
Create a Profile and upload your resume here (you only have to do this once): www.whistler-jobs.com/apply
OR If you have already created a profile with us, please complete this simplified application: www.whistler-jobs.com/simple_app
Please do not reach out to the Audain Museum directly; application applications must come through WPS to be further considered.
Tip for Out-of-Town Applicants: If you are currently living outside the area, be sure to tell us about your plans to relocate including if you've already secured or researched local accommodation and your planned arrival date.
We will review all applications and contact candidates who have been selected for further consideration or an interview. Due to time constraints, we may not be able to contact all applicants – but we will try! If you would like an update on your application, please email us at talent@whistler-jobs.com or call us at 604 905 4194 ext 2.
We are your partners through the next step in your career.