Full Time
This position has been filled
Salary: Annual salary starting in the range of $70,000 per year based on experience.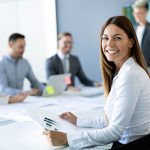 Website Whistler Personnel
- amazing benefits including rental, food and phone allowance plus an annual lifestyle benefit (think Ski Pass!)
Infinity Enterprises Group is on the hunt for a strong Sales & Marketing Manager to join their office team.
Ideal for a sales & marketing guru who loves the freedom to be creative and can develop marketing opportunities that will drive sales leads. This position offers a salary starting in the range of $77,000 per year based on experience plus perks including annual lifestyle and rental allowance, supportive work environment with room for growth and extended health benefits!
About the Role:
Full-time, 40 hours per week with some flexibility and may be required to work some overtime hours.
Annual salary starting in the range of $77,000 per year based on experience.
Annual rental allowance, transit allowance, grocery allowance (to be discussed after 90 days of employment).
Annual lifestyle benefit (ie: ski or bike park pass, recreation pass).
Cell phone allowance.
Learning and Development opportunities including an educational allowance that can be discussed after 90 days of employment.
Extended health, dental and vision benefits.
Lots of staff events and team building; a real 'work family' environment.
40% off food at 2 of Whistler's best Mexican cuisine restaurants.
Supportive leadership that encourage professional and personal growth.
Fun and youthful team!
We encourage all candidates from entry level to senior experience to apply.
The Perfect Candidate:
3+ years of proven experience in sales and marketing, preferably for food & beverage establishments.
Experience in design work and website management.
Diploma or degree in marketing, graphic design or sales management is an asset.
A big picture thinker who is proactive and takes initiative.
Strong communicator who is develops creative and engaging content.
Proficiency in the use of Microsoft Office programs (Word, Excel, Power Point, etc), WordPress, TripAdvisor, Hootsuite, Facebook, Flok, Instagram, Google+, Twitter, Yelp, YouTube, Pinterest, Snapchat, and tumblr.
Must have excellent writing, editing (photo/ video/ text), presentation and communication skills.
Positive, team-oriented attitude that is customer service orientated with good attention to detail, organizational skills and multitasking abilities.
Demonstrated social networking experience and social analytics tools
knowledge.
Adequate knowledge of web design, web development, CRO and SEO.
Knowledge of online marketing and good understanding of major marketing channels.
Up to date on the latest tools, platforms and technology for marketing.
High level of professionalism, personable and friendly.
Responsibilities Include:
Sales:
Develops and maintains relationships with key community influencers to drive sales.
Liaise with Tourism Whistler, Chamber of Commerce, Concierge association, The Hotel association, tour operators etc.
Conducts cold call sales appointments with businesses in Whistler and Vancouver to promote IEG companies.
Partner with local hotels for promotional offers for all IEG companies.
Respond to inquires from established and prospective customers.
Conduct and coordinate FAMs on an as needed basis.
Oversees the development of sales collateral for online and print initiatives.
Marketing:
Design and implement successful marketing campaigns with the CEO/President.
Engage and partner with local businesses and organizations to promote Infinity Enterprises companies and products/services in Whistler and in Vancouver.
Set up a system to track success of marketing activities.
Identify and analyze competitors in order to modify the marketing strategy to give our company a competitive edge.
Organize and execute promotional events and activates for our companies, products and services.
Organize and attend tradeshows to promote our companies, brand, products and services.
Maintain sufficient supplies of marketing materials and work with vendors on cost effective production.
Social Media Management
Create and execute a social media strategy through competitive research, platform determination, benchmarking messaging and audience identification.
Generate, edit, update, publish and share daily content (text, images, video or HTML) that builds meaningful engagement with our customers.
Maintain and optimize company websites and social media pages within each platform by ensuring the correct information is updated (menus, hours of operation, promotions etc.) in order to increase our visibility and ensure we are communicating the right information to the public.
Collaborate with company leadership for customer relations, marketing initiatives, and updated information for all sites and platforms.
Moderate and respond to all user-generated content in line with company policy in order to maintain the company's reputation and build engagement.
Create a schedule for editorial releases and posts throughout the year to promote seasonal specials, promotions, and events.
Continuously improve our online reputation by capturing and analyzing the appropriate social data/metrics, insights and best practices and acting on the information.
Respond to customer reviews, comments, or questions via all platforms (TripAdvisor, Yelp, Google, company websites).
How To Apply:
Our career matching and consulting services are confidential and FREE to job seekers – with no strings or commitments required.
Create a Profile and upload your resume here (you only have to do this once): www.whistler-jobs.com/apply
OR If you have already created a profile with us, please complete this simplified application: www.whistler-jobs.com/simple_app
Please do not reach out to Infinity Enterprises Group directly; all applications must come through WPS to be considered.
Tip for Out-of-Town Applicants: If you are currently living outside the area, be sure to tell us about your plans to relocate including if you've already secured or researched local accommodation and your planned arrival date.
We will review all applications and contact candidates who have been selected for further consideration or an interview. Due to time constraints, we may not be able to contact all applicants – but we will try! If you would like an update on your application, please email us at talent@whistler-jobs.com or call us at 604 905 4194 ext 2.
We are your partners through the next step in your career.