Full Time
Housing Assistance Available
Long Term
$80,000 to $100,000 per year depending on experience. CAD
This position has been filled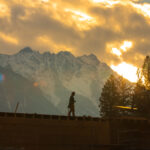 Website whistler_jobs Whistler Personnel
- Excellent opportunity for a junior or senior level project manager.
Looking for a Project Manager to join the team at a local and well-established construction company based in Pemberton, BC. Ideally suited for an experienced, dedicated and motivated Project Manager with extensive experience in the construction industry. Prefer someone with 5 years of experience but open to junior-level candidates with 3 years of experience as well.
Offering a salary in the range of $80,000 to $100,000 per year plus extended benefits. Assistance in securing local housing is available for the right candidate.
The picturesque Pemberton area is a year-round outdoor recreation destination. Sports enthusiasts head to the town from late spring to early fall to indulge in everything from hiking, biking, camping, golfing and horseback riding to rafting, jet boating, swimming and fishing. In winter, the area is a hot spot for backcountry skiing and riding, cross country skiing, snowshoeing, and snowmobiling. Locals of this quaint little community enjoy quiet country life, perfect for families and when they are looking for even more adventure the world-class resort of Whistler, BC is 30 minutes down the road. www.tourismpembertonbc.com

About the Role, Benefits & Perks:
Full Time, Year Round, 40 hours per week with some scheduling flexibly based on individual needs.
Wage ranging from $80,000 to $100,000 plus based on experience and qualifications.
Extended health and dental benefits after 3 months probationary period.
Very close knit team working with a company that supports the community in various ways.
BC Driver's License and vehicle is recommended.
Equal Opportunity Employer and supports Women and Diversity in Trades.
Renowned for their work with First Nations and building strong community relationships.
Recognized as a "Champion of Apprentices" by the ITA for their dedication of empowering apprentices to work towards their Red Seal tickets.

The Perfect Candidate:
A graduate of a Civil, Mechanical or Construction engineering degree, a technology diploma program, or a Journeyman Trade certificate.
Prefer someone with 5 years of experience but open to junior-level candidates with 3 years of experience as well.
Extensive construction experience and management experience.
Able to read and interpret blueprints, schematics, and field drawings.
Solid understanding of all construction trades and construction techniques.
Maintains current knowledge of applicable codes and workplace safety regulations.
Experience with managing costs, schedules, procurement, design, quality, plus all other aspects of project coordination.
Capable of preparing project budgets, schedules, tender packages and negotiating sub-contracts
Computer literate with demonstrated proficiency in email and internet programs, MS Word, MS Excel, MS Project.
Knowledge of Construction Software (Procore) is an asset.
'Able to establish and maintain professional working relationships with client, team members & stakeholders.
Able to make timely and rational decisions under pressure.
Effective problem-solving skills: can quickly assess a situation and plan appropriate remedial action.
Strong planning, leadership and team building skills with a hands-on proactive approach.
Self-motivated, detail oriented and comfortable with multi-tasking.
Excellent interpersonal, conflict resolution and communication skills.
Exceptional time management and project scheduling skills.
Responsibilities Include:
Creation, management and execution of: budget, schedule, risk analysis, scopes, and project charter.
Oversee and management of site supervisor.
Tenders and schedules all trades and sub-contracts in addition to sourcing all materials
Liaison with client, owner, consultants, trades, and sub-contractors.
Plans, directs, and coordinates activities of designated project team to ensure that goals or objectives of project are accomplished within prescribed time frame and funding parameters.
Establishes work plan and staffing for each phase of project and arranges for recruitment or assignment of project staff.
Controls expenditures within limitations of project budget.
Codes invoices, prepare PO's, process change orders.
Helps to resolve design issues, change requests, material defects and equipment problems.
Provides progress reports and completion project reports for management, client, or others including ongoing budgets and scheduling, dependent on the specific job.
Establishes effective onsite communications and progress reporting with sub-trades and clients.
Ensures compliance with all applicable safety precautions, regulations, and programs.
Accountable for developing and implementing quality control measures on site.
Directs, or identifies the need for, the purchase of building materials and purchase or rental of equipment.
Be available at any hour of the workday to personally address job site emergencies and be accountable for resulting actions.
Support in business development.
Applying is Easy!
Our career matching and consulting services are confidential and FREE to job seekers – with no strings or commitments required.
Create a Profile and upload your resume here (you only have to do this once): www.whistler-jobs.com/apply
OR If you have already created a profile with us, please complete this simplified application: www.whistler-jobs.com/simple_app
Tip for Out-of-Town Applicants: If you are currently living outside the area, be sure to tell us about your plans to relocate including if you've already secured or researched local accommodation and your planned arrival date. Click here for some resources.
We will review all applications and contact candidates who have been selected for further consideration or an interview. Due to time constraints, we may not be able to contact all applicants – but we will try! If you would like an update on your application, please email us at talent@whistler-jobs.com or call us at 604 905 4194 ext 2.
We are your partners through the next step in your career.