Full Time
This position has been filled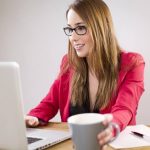 Website Whistler Personnel
- opportunity to get into an administrative role.
The application deadline has passed for this position and interviews are underway. If you would like to be considered for other roles, please complete a profile by clicking the link below or email us at talent@whistler-jobs.com.
If you've been waiting for an exciting position with an incredible company that allows you to utilize your administrative superpowers, this could be the one! A multinational consulting company based right in the heart of Whistler has an opening for an Office Assistant.
Ideal for an admin guru who loves a variety of tasks. This position offers a competitive wage plus other perks and benefits including a ski or recreation pass and plenty of room for growth within the company. Entry-level candidates welcome!
About the Role:
Full-time, year-round.
Wage starting in the range of $40,000 per year with potential for increases based on performance.
Exciting opportunity to join a company who is passionate about seeing their team grow and be successful.
Annual recreation pass to your choice of recreation (ie: golf, skiing, fitness).
Extended medical/dental benefits.
Supportive leadership that encourage professional and personal growth.
Fun and youthful team!
The Perfect Candidate:
Administratively strong with at least 1 year of experience in an office environment.
A skilled communicator who is friendly, personable and outgoing.
Professional verbal and written communication skills.
Loves a challenge and a variety of tasks and responsibilities.
Highly organized, detail oriented and can juggle multiple tasks simultaneously.
Expert in computer programs including Microsoft Office 365 with experience using Adobe and Zoom.
Video and image editing skills.
Proactive, takes initiative with strong problem-solving skills.
Ability to work under pressure and meet deadlines – can get things done!
Responsibilities Include:
Answer phone calls and direct callers to the appropriate party.
Provide admin support to the entire team assisting with a variety of tasks and projects.
Developing correspondence and mailouts.
Assisting in the preparation of presentations and webinars.
Manage email inbox and respond to general inquiries.
Coordinate and schedule appointments and meetings.
Perform other administrative support tasks, including updating and sorting files, drafting and proofreading correspondence, and conducting research.
How To Apply:
Our career matching and consulting services are confidential and FREE to job seekers – with no strings or commitments required.
Ensure we have your resume and profile on file here (you only have to do this once): https://www.whistler-jobs.com/apply-for-work/
If you have created a profile with us already, please email us at talent@whistler-jobs.com with your cover letter outlining why you would be a good fit for this position.
Please do not contact the company directly – Qualified applications received for this role will immediately be forwarded to the company for review .
**IMPORTANT** By applying for this role, you are agreeing to allow Whistler Professional Solutions to represent you to our client. Please do us and them the courtesy of replying to any emails or calls that you receive promptly and professionally even if you are no longer interested in the role.
We are your partners through the next step in your career.