Full Time
Long Term
This position has been filled
Salary: Up to $26 per hour depending on experience.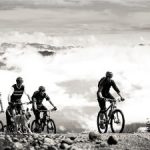 Website whistler-jobs Chromag
Wonderful company, great wage and flexible schedule.
Chromag, one of Whistler's home grown success stories, has a spot on the team for an Inside Sales Rep. Offers an excellent starting wage and a flexible full-time schedule including Friday Rides and 3-day weekends. Ideally suited for someone who is passionate about bikes and has chosen a lifestyle centered around mountain biking.
About the Role, Benefits & Perks:
Full-time, year-round career position with lots of room for growth.
2 positions available.
Monday – Thursday; 8:30am to 5:00pm. 3-day weekends!
Wage in the range of $20 to $26 per hour depending on experience.
Extended health benefits after 3 months.
Employee Discounts on bikes and apparel.
Very lifestyle-friendly position and organization.
Rapidly growing successful company with a really strong 'bike culture'.
Could lead to other opportunities within the company.
Join in on the team's Friday Ride and plenty of other team building events.
To learn about how Chromag started and more about the company click here: https://nsmb.com/articles/makers-chromag/
Must be fully vaccinated for Covid-19.
The Perfect Candidate:
3 years of experience in sales (retail or inside sales) plus experience within the bicycle industry is an asset.
Computer Skills, Tech savvy: MS Office, Excel, Word, ERPs
Extensive knowledge of mountain and road bikes.
Personable with exceptional customer service skills. Able to build rapport with customers and learn their needs in order to provide the best service.
Confident, energetic, self-motivated individual who takes initiative.
Organizational skills, time management skills, multi-tasking required
High attention to detail.
Excellent communication skills, both verbal and written.
Team player. Work with others to solve problems or assist when needed and build positive business relationships. Ability to deal with conflict effectively.
Avid mountain biker with knowledge of the local biking community.
Responsibilities Include:
Take excellent care of individual customers as well as wholesale dealers and shops who resell the brand.
Providing accurate and appropriate information and guidance with excellent product knowledge and customer service.
Being committed to building a loyal customer base and helping to develop a premier bike brand.
Always looking for opportunities to promote the brand and serves as a brand ambassador in the mountain bike community.
Making direct bike sales to customers including customizations.
Managing showroom in Function (once it's reopened) including displays, organization, cleanliness, stock levels, and signage.
Helping walk-in customers, promptly answering the phone and responding to email inquiries
Connect with customers by discovering their needs and desires, asking open-ended questions and encouraging continued conversation.
Dealer communication: maintaining dealer list and working with the Marketing Manager to provide timely information to dealers about new product releases etc.
Provide easy and efficient sales processing for customer transactions via POS system, web sales platform, ERP.
Seeing each sale through to completion.
Assist the Sales Team with outgoing shipments to distributors, dealers and customers.
Accurate and timely coordination of shipments.
Coordination and participation in various biking events.
Pitch in and help out with other areas in the business such as inventory counts.
Help coordinate sales initiatives and processes.
How To Apply:
Our career matching and consulting services are confidential and FREE to job seekers – with no strings or commitments required.
Create a Profile and upload your resume here (you only have to do this once): www.whistler-jobs.com/apply
OR If you have already created a profile with us, please complete this simplified application: www.whistler-jobs.com/simple_app
Please do not reach out to Chromag directly; all applications must come through Whistler Personnel to be considered.
Tip for Out-of-Town Applicants: If you are currently living outside the area, be sure to tell us about your plans to relocate including if you've already secured or researched local accommodation and your planned arrival date.
We will review all applications and contact candidates who have been selected for further consideration or an interview. Due to time constraints, we may not be able to contact all applicants – but we will try! If you would like an update on your application, please email us at talent@whistler-jobs.com or call us at 604 905 4194 ext 2.
We are your partners through the next step in your career.