Full Time
Long Term
Anywhere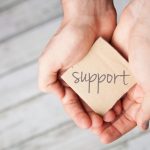 Website Whistler Personnel
- Make a difference, foster change!
A community health centre located just outside of Pemberton, BC is looking for an experienced Clinical Counsellor/Facilitator to join their collaborative team and provide individual and group counselling, advocacy, and educational workshops that will assist community members in wellness.  Ideally suited for someone with related experience who has their master's degree in counselling who can engage and build safe, trusting relationships with staff and community members.  Offering a competitive salary with a comprehensive benefits package, the opportunity for a flexible schedule and a moving allowance for a great out of town candidate.
About the Role:
Full-time, year-round; Monday to Friday – 8:30a to 4:30p.  2 x part-time positions can also be an option.
Competitive salary based on experience.
Comprehensive benefit package including medical/dental plan and RRSP contributions.
Relocation funding for the right out of town candidate (maximum of $2000).
This opportunity welcomes all qualified applicants to apply.
Out of Country candidates are welcome to apply as there could be an opportunity for sponsorship.
The Perfect Candidate:
Counselling and workshop facilitation experience with a master's degree in counselling or social work is required.
Current registration/membership with a recognized professional organization.
Ability to engage and build safe, trusting relationships with staff and community members; sensitive to community needs.
Familiarity with First Nations culture, especially in relation to treatment and healing.
Excellent interpersonal and communication skills, including a positive, compassionate and non-judgmental attitude.
Strong knowledge of counselling skills and therapeutic modalities; maintain and update skills and knowledge to remain current with ongoing developments in the field.
Experienced in working with concurrent disorders (addiction/mental health/trauma).
Working familiarity of group process facilitation techniques such as CBT (Cognitive Behavioral Therapy), Motivational Interviewing, etc.
Trauma-informed practice.
Previous work experience in assessment, as well as individual and group counselling, in First Nations settings.
Ability to provide culturally-sensitive therapy for a range of co-occurring mental health, psychosocial, or emotional concerns.
Maintains positive, professional relationships and works effectively with other program staff, social workers and professionals.
Excellent organizational and time management skills.
Criminal record check and valid BC Driver's License required.
Responsibilities include:
 Clinical Counselling
Provide screening, intake and orientation for community members.
Develop individualized, strengths-based, and trauma-informed treatment plans, which will help clients progress toward their wellness goals and evaluate progress on a regular basis.
Use culturally-sensitive and appropriate interviewing techniques to obtain case history and background information to identify symptoms, disclosure of incidents, and precipitating factors.
Counseling individuals in both group and individual settings with a focus on addictions issues and or formal training in addictions counselling.
Provide culturally relevant counselling services to community members.
Ensure services and standards are delivered in a culturally relevant and respectful manner.
Maintains accurate and current case notes and statistics in approved format in a professional and confidential manner; also responsible for service training and report writing.
 Facilitation
Work with the counselling team to coordinate and deliver various trainings to community members.
Develop workshop and training schedules.
Facilitate/co-facilitate both psycho-educational and therapeutic groups as well as prevention activities.
Coordinate with other mental health workers internally and externally to implement appropriate workshops, education programs, grief groups, and healing programs, as deemed necessary.
Deliver relevant workshops and training in a professional and engaging manner.
Engage in community development projects to facilitate healing and growth, and, to evaluate the effectiveness of these programs.
To Apply:
Ensure we have your resume and profile on file here (you only have to do this once): https://www.whistler-jobs.com/apply-for-work/
If you have created a profile already please email us at talent@whistler-jobs.com with your cover letter outlining why you would be a good fit for this position.
We will review all applications and contact candidates who have been selected for further consideration or an interview. Due to time constraints, we may not be able to contact all applicants.  If you would like an update on your application, please email us at talent@whistler-jobs.com