Full Time
Long Term
Salary: Competitive salary in the range of $28 to $32 per hour of experience PLUS a $1000 housing allowance.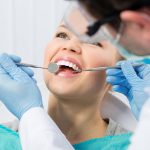 Website whistler_jobs Whistler Personnel
- Employee Housing PLUS housing allowance.
A progressive dental office in the heart of Whistler Village is hiring for a full time Certified Dental Assistant (CDA).  This is the perfect opportunity to work in a state-of-the-art clinic,  with the most up-to-date equipment and treatment modality, situated in the beautiful mountains of Whistler, BC!  Perfect for an experienced CDA or recent graduate who enjoys an active lifestyle and wishes to embrace the Whistler community.  Housing available plus a rental allowance and competitive wage.
About the Role:
Full time, long term career position.
Monday – Friday during office hours with some flexibility.
Competitive salary in the range of $28 to $32 per hour of experience PLUS a $1000 housing allowance.
Employee housing is also available in shared suite as of June 1, 2021.
Benefits include dental coverage and full extended health.
Annual wellness benefit that can be used towards things like a Ski Pass or Bike Park Pass (or something else of your choosing).
Leading edge tools and technology where patient comfort is the #1 priority!
Independently owned local practice with a relaxed and friendly environment.
Growth and development opportunities.
Out of province candidates welcome to apply; will be required to be certified in BC.
The Perfect Candidate:
Certified Dental Assistant with a current Dental Assisting License recognized in BC.
Calm demeanor, friendly and welcoming to ensure patients feel at ease.
Strong knowledge and use of dental instruments and sterilization methods.
Ideal for a newly licensed CDA looking to learn on the job and gain experience.
Also, a great opportunity for an experience CDA looking to build their own client base and be part of a great little team.
Perfect for someone who enjoys an active lifestyle and will embrace the Whistler community.
Must be comfortable learning and using modern digital system and equipment.
Should be friendly, independent, organized and efficient.
Detailed understanding and practice of BC health and safety requirements.
An organized, independent team member with excellent communication skills.
Responsibilities Include:
A wide range of clinical chair-side dental assisting duties.
Preparation of treatment room and patient for dental treatments.
Establishing strong patient relationships while maintaining ethical professional behavior.
Selecting and mixing proper materials for dental application.
Providing diagnostic information by exposing and developing radiographic studies, pouring, trimming, and polishing study casts.
Educates patients by giving oral hygiene, plaque control, and postoperative instructions.
Documents dental care services by charting in patient records.
Maintains patient confidence and protects operations by keeping information confidential.
Maintains safe and clean working environment by complying with procedures, rules, and regulations.
Protects patients and employees by adhering to infection-control policies and protocols.
Operation, cleaning , sterilizing and maintenance of dental equipment; troubleshooting malfunctions and arranging repairs;
Maintains dental supplies inventory by checking stock to determine inventory level; anticipating needed supplies; placing and expediting orders for supplies; verifying receipt of supplies.
Conserves dental resources by using equipment and supplies as needed to accomplish job results.
Maintains professional and technical knowledge by attending educational workshops; reviewing professional publications; establishing personal networks; participating in professional societies.
Contributes to team effort by accomplishing related results as needed.
How To Apply:  
Our career matching and consulting services are confidential and FREE to job seekers – with no strings or commitments required.
Create a Profile and upload your resume here (you only have to do this once):  www.whistler-jobs.com/apply
OR If you have already created a profile with us, please complete this simplified application: www.whistler-jobs.com/simple_app
Tip for Out-of-Town Applicants:  If you are currently living outside the area, be sure to tell us about your plans to relocate including if you've already secured or researched local accommodation and your planned arrival date.
We will review all applications and contact candidates who have been selected for further consideration or an interview. Due to time constraints, we may not be able to contact all applicants – but we will try!  If you would like an update on your application, please email us at talent@whistler-jobs.com or call us at 604 905 4194 ext 2.
We are your partners through the next step in your career.