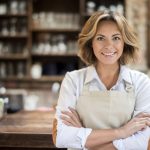 Website Whistler Personnel
- build your career in the restaurant industry!
Seeking a Café/Restaurant Manager who wants to create a positive personal impact on customers and staff at this iconic Whistler food establishment. Ideally suited for a strong manager with a passion for customer service, creating a dynamic team and is able to change and adapt in the current unknown business climate. Offering a competitive wage with bonus incentives!
About the Role:
Full-time, year-round working a flexible schedule.
Starting at $45,000 plus bonus incentives of up to $10,000.
Other perks include Ski Pass, staff meals and gratuities.
The Perfect Candidate:
Strong leadership experience with a minimum of 1 year working in a fast paced restaurant or café.
Minimum 3 years experience managing/supervising a team of at least 5 staff.
Experienced in operations with the ability to anticipate future business needs and maintain a profitable store.
Understand the importance in selection, training and development of your team to create a fun and enjoyable workspace.
Strong communication skills; able to problem-solve with a positive outcome.
Exceptional customer service skills.
Able to work a flexible schedule which includes evenings and weekends.
Proficient in Microsoft Word and Excel.
Responsibilities Include:
Managing daily operations including stock control, quality assessment, Foodsafe and workplace safety and ensuring that all equipment is being used and maintained correctly.
Using financial spreadsheets to ascertain correct food and labour costs and stay within budget.
HR management including hiring, training, staff development, motivating and encouraging staff, performance reviews and staff scheduling.
Promoting company culture and adhering stringently to corporate policies and procedures.
Handling customer complaints and queries.
How To Apply:
Our career matching and consulting services are confidential and FREE to job seekers – with no strings or commitments required.
Ensure we have your resume and profile on file here (you only have to do this once): https://www.whistler-jobs.com/apply-for-work/
If you have created a profile with us already, please email us at talent@whistler-jobs.com with your cover letter outlining why you would be a good fit for this position.
We will review all applications and contact candidates who have been selected for further consideration or an interview. Due to time constraints, we may not be able to contact all applicants – but we will try! If you would like an update on your application, please email us at talent@whistler-jobs.com or call us at 604 905 4194 ext 2.
We are your partners through the next step in your career.