Full Time
Starting wage up to $28+ per hour depending on experience. CAD
This position has been filled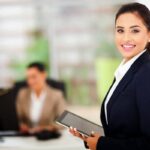 Website whister_jobs Whistler Personnel Solutions
- Work within a great team environment with opportunities for learning and growth in the construction industry.
A reputable home building company is looking for Administrative and Bookkeeping Support. Ideally suited for someone with strong administrative skills who loves a variety of tasks in their day and wants to learn and grow within the construction industry.
Starting wage up to $28+ per hour depending on experience, a flexible schedule plus lots of opportunities to learn and grow. Join this fun team in a collaborative and positive work environment!
About the Role, Benefits & Perks:
Full-time, 35 to 40 hours per week.
Monday to Friday with a flexible schedule based on your other commitments and needs.
Wage starting up to $28/hour depending on experience.
Increased starting wage in lieu of benefits can be discussed further.
Work within a great team environment with opportunities for learning and growth in the construction industry.
The Perfect Candidate:
2+ years of experience providing administrative and bookkeeping support in an office environment.
Basic bookkeeping skills, data entry and dispatching experience is an asset.
Social media marketing and account management experience is preferred.
Proficient with MS Office Suite (Word, Excel, Teams, Email), Adobe and client information databases.
Proactive with a "get it done" attitude and a willingness to pitch in where needed.
Detail oriented with a strong attention to detail is a must.
Enjoys a good challenge and loves to learn new skills!
Friendly with a good sense of humour and the maturity to handle a range of situations.
Strong problem solving abilities; able to troubleshoot and find solutions.
Strong attention to detail; able to manage time and meet deadlines.
Driver's License with experience driving pick-up trucks is an asset.
Responsibilities Include:
Managing daily correspondence – emails and phone calls and directing messages/calls.
Providing various administrative support to the team.
Accounts Payable – assisting with creating invoices, purchase orders, following up with clients. Room to grow and take on more bookkeeping responsibilities.
Project Admin – writing and editing project contracts, gathering content and documentation, ensuring accurate paper trails and filing, assisting with sourcing materials for projects.
Some social media account management and content development.
Other administrative tasks as required.
How To Apply:
Our career matching and consulting services are confidential and FREE to job seekers – with no strings or commitments required.
Create a Profile and upload your resume here (you only have to do this once): www.whistler-jobs.com/apply
OR If you have already created a profile with us, please complete this simplified application: www.whistler-jobs.com/simple_app
Please also complete the Attention to Detail Assessment by following this link: Attention to Detail
Tip for Out-of-Town Applicants: If you are currently living outside the area, be sure to tell us about your plans to relocate including if you've already secured or researched local accommodation and your planned arrival date.
We will review all applications and contact candidates who have been selected for further consideration or an interview. Due to time constraints, we may not be able to contact all applicants – but we will try! If you would like an update on your application, please email us at talent@whistler-jobs.com or call us at 604 905 4194 ext 2.
We are your partners through the next step in your career.