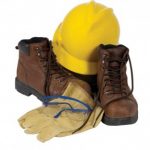 Website whistler_jobs Whistler Personnel Solutuions
Find a perfect match !
One of our Clients is completing the renovation of a Whistler Village restaurant and requires a number of labourers and skilled  drywallers and carpenters each week to assist with the project.   Requires good physical fitness, willingness to get your hands dirty and work hard and a great attitude.  Prior experience is a definite plus.  Pays $17 – $27/hour based on experience / trade certifications.
WORK ASSIGNMENT AVAILABLE:
POSITIONS:  Renovation Crew – Labourers and Skilled Carpenters, Painters, Drywallers,
DATES:  3-5 shifts per day starting Monday, June 4th all summer long *long-term positions also available.
TIMES:   8:30am – 5:00pm *some overtime may be available
LOCATION:    Restaurant in Whistler Village
DUTIES INCLUDE: General labour and basic construction jobs.  Assisting with the demolition and renovation at a restaurant.  Includes cleaning, hauling, organizing supplies and the use of basic tools and equipment.
SKILLS / QUALIFICATIONS REQUIRED:  Physically fit, ready to work hard, able to lift heavy loads (30-50lbs) and be on your feet all day.  Prior construction experience very beneficial.
ADDITIONAL REQUIREMENTS: Steel toed or sturdy work boots required.  Hard hat & gloves also recommended.
BRING: water bottle, snacks, lunch.
ATTIRE: Working indoors but may require some outdoor work so be prepared for the weather with waterproof and warm layers.
WORKER WAGES:

LABOURERS: $17/hour plus vacation pay then increasing to $19/hour after 5 successful shifts.
SKILLED TRADES / PAINTERS / CARPENTERS / DRYWALLERS: $25/hour plus vacation pay then increasing to $27/hour after 5 successful shifts.  Must have own basic hand tools and provide certification and /or references.
To Apply:   If you are available for this assignment, please let us know ASAP  :
email info@whistler-jobs.com and confirm your availability and interest in the role
ensure your resume and application have been submitted on www.whistler-jobs.com/apply-for-work (you only need to do this once)
ensure we can reach you  (keep your phone on!)
We will review all applications and contact candidates who have been selected for this assignment.   Priority is often given to our current temp employees who  have done similar work for us.    Due to time constraints, we may be able to contact all applicants (but we will try!)
---
WHY SIGNUP FOR TEMP WORK?
Perhaps you're looking for supplemental income? Filling in time? Have one day, one week or one month to spare? Between seasonal work? Enjoy variety and flexibility? We can connect you with Whistler's top employers and provide work that suits your skills, lifestyle and schedule.
Whistler Personnel has regular temp job opportunities for administrators, housekeepers, servers and bartenders.   It's a great way to pick up extra shifts during slower periods or days off.    Submit your details to us including the type of work you want, the times and days you are available and the pay you require and we'll notify you each time something suitable comes up.