Whistler Personnel ❤ LOVES ❤ to recognize our Star Performers – it's a natural part our company culture! Now we have stepped up our game with even more REWARDS setting the stage for a SUPERHERO SUMMER! 😎
SEASONS PASSES / CASH REWARDS *NEW*
We will be REWARDING the temp employee on our crew who successfully completes the most shifts for us between July1 and Nov1, 2021 with a FREE SEASONS PASS AT WB*! or $1000 in cash if skiing isn't your thing.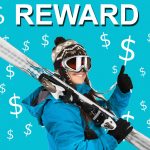 PLUS we are going to be giving away a second SEASONS PASS or $1000 CASH REWARD to another lucky WPS employee in a draw on November 1st! Each shift you work between July1-Nov1 gets you 1 ballot in the draw, so the more shifts you work, the better your chances of WINNING will be. Click here to read the *fine print.
*ANOTHER BONUS* Discounted WB Spirit Pass is also always available to our employees! Even after Vails' Early Bird discounts are long gone, our employees can still enjoy access to a discounted Whistler Blackcomb Season's Pass which comes with lots of other great perks as well! Click Here for more details.
---
EMPLOYEE REFERRAL REWARDS *NEW*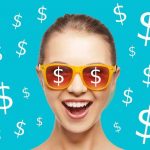 And finally, this summer we are introducing REFERRAL REWARDS of $20 per new WPS TEMP EMPLOYEE that any WPS Temp Employee refers to the program who works at least 10 shifts with us this summer. Please invite your friends, roommates, coworkers and neighbours to join our team. We need all of the help we can get!!
In order to CLAIM a Referral Reward, please complete this form:
---
TOP WAGES AND RAPID PAY INCREASES!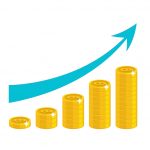 As much as possible, Whistler Personnel is committed to paying its temp employees top wages for each type of position that we offer and many of the shifts we offer recognize experience with even higher base wages. Plus we use a progressive pay system that awards pay increases based on number of Successful Shifts completed. The more you work with us, the more you get paid per hour!
Tier1: Our base wages for each position plus 4% vacation paid that is paid out on every weekly cheque.
Tier2: After 5 successful shifts are competed the employee gets a $1/hr raise for every future shift in any position.
Tier3: After 10 successful shifts are completed the employee gets another $1/hr raise for every future shift in any position.
Successful Shifts = be on time, work hard and make our clients happy. It's that simple!
---
$50 SIGNING BONUS!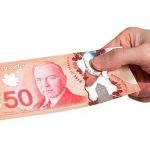 We strongly encourage our clients to hire any of our temp workers who they think would be a great addition to their teams. We affectionately call this our "Try Before You Apply" program and we've added an incentive to consider these opportunities: a $50 SIGNING BONUS*! Whenever one of our temp employees is hired by any of our clients as a result of doing a great job as a temp we reward them with a $50 Signing Bonus! Click here to read the *fine print
---
SUMMER SUPERHERO BONUSES!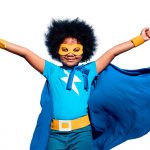 We always pay out plenty of Superhero Bonuses to our crew to show our of appreciation for stepping up to help us our at the last minute or for jumping to and covering a shift that is super important to our clients. NEW this summer, we've added an extra $2/hr SUPERHERO BONUS for every weekend cleaning shift plus a few others! This added incentive will hopefully encourage our team to take even more shifts with us!
---
---
*THE 'FINE PRINT" AND ADDITIONAL DETAIL:
SEASONS PASSES / CASH REWARDS
Every employee who works temp shifts for WPS will be eligible to win (this excludes our coordinators, owners and managers)
Each successfully completed shift the employee works between July 1 and November 1, 2021 will be counted as 1 ballot
Temp employees are welcome to work up to 5 shifts a week all summer long. Full time hours are available if desired.
Shift assignments will be allocated in Staffmate as follows: Employees who have been requested by clients (Superstars!) are given first priority, then employees who have committed to working full time or regular days (2-5 days a week) and then the remainder of the shifts will be allocated on a first-request-first-confirmed basis to qualified employees.
Temp employees who are terminated by WPS for breaking our no-show policy, our "two strike rule" or any other performance related reason will no longer be eligible.
Two winners will be selected on Nov 2, 2021 – the first by an official count of successfully completed shifts by our accounting ream, and the second by random draw by our President.
The winners will have a choice of a Whistler Blackcomb Seasons Spirit Pass or $1000 cash bonus. The Seasons' Pass or cash prize will be rewarded on or before November 25, 2021. Taxes may be applicable.
$50 SIGNING BONUS
Temp Signing Bonuses of $50 are paid to any WPS temp employee who is offered a permanent position with one of WPS temp clients as a direct result of doing a good job for them on a temp assignment with WPS.
The WPS temp must notify WPS that they have accepted the position and request the Signing Bonus.
The Signing Bonus will be paid upon confirmation by the WPS client that the employee has been hired and has successfully completed a 30 day probationary period. Payment will be issued via WPS usually payroll process.
If you have any additional questions, please contact us.