Part Time
Temp Gig
$20-$23/hr + Vacation + Perks CAD
This position has been filled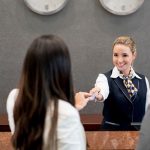 Temporary Night Auditor assignments available ASAP! Allows for flexibility and variety as you pick the shifts you would like to work. WIN WIN.
Earn extra income, gain experience and work with different local companies! Pays $20-$23/hour PLUS $2/hr Graveyard Bonus, so you can keep your days free for the Mountain while earning your keep at night!
This position is ongoing for the right candidate, and requires training shifts that will be coordinated based on your schedule! Let us know!
Responsibilities Include:
Checking in and out of Guests and handling a multitude of inquires from guests via phone, email and in-person.
Member of the Emergency Respond Team; ensure knowledge of all safety protocols/procedures and safety prevention.
Maintains a high level of Customer Service and professionalism within all areas of the guests arrival, stay and departure.
Thoroughly understands and adheres to proper credit card and cash handling policies.
Communicate with all other departments to ensure consistent levels of exceptional guest service area achieved.
Nightly reporting and adjustments.
Performs security rounds.
POSITION: Night Auditor

DATES: Mon + Tue weekly
HOURS: 23:00pm-07:00am
LOCATION: Whistler
DUTIES INCLUDE: Assist guests with check-in, check-out, and taking payments in a friendly manner. Light admin duties, property security checks and pitching in where needed.
SKILLS / QUALIFICATIONS REQUIRED: Front desk experience is an asset but not required. Training will be provided. Friendly, organized and happy to pitch in where needed.
WAGES: $20-$23/hr + $2/hr Graveyard Bonus + 4% vacation pay
Whistler Personnel uses a progressive pay system that awards pay increases based on the number of Successful Shifts completed. The more you work with us, the more you get paid per hour and many shifts include extra bonuses per hour. Ask us for more details!
Proby (Tier 1) = $20hr to start + $2/hr Graveyard Bonus
Regular (Tier2) = $22/hr after 10 Successful Shifts + $2/hr Graveyard Bonus
Hero (Tier 3) = $23/hr after 20 Successful Shift + $2/hr Graveyard Bonus
PLUS EXTRA $2-$4/HR FOR SUPERHERO AND HOLIDAY BONUSES!
Successful Shifts = be on time, work hard and make our clients happy. These can be in any temp position with Whistler Personnel.
---
Come Live, Work and Play in Whistler with us!
SIGNING UP IS SO EASY!
If you want more information, or if you're ready to sign up, you can get in contact in one of three ways;
Submit your resume and/or qualification details, see APPLY FOR JOB link below (you only need to do this once)
Email info@whistler-jobs.com with any questions
Or call 604 905 4194 ext 1 to speak with us directly!
Tip for Out-of-Town Applicants: If you are currently living outside the area, be sure to tell us about your plans to relocate including if you've already secured or researched local accommodation and your planned arrival date. Click here for some resources.
And don't forget to follow us on Facebook for updates! www.facebook.com/whistlerpersonnelsolutions/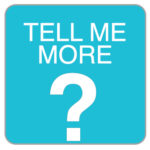 ---
WHY SIGN UP FOR TEMP WORK?
Are you looking for supplemental income, or have extra time to spare between other work? If you enjoy the flexibility to call the shots on when and where you work, temp work is for you!
Whistler Personnel has regular temp job opportunities for labourers, housekeepers, servers, landscapers, administrators, and much more. A quick call will have you set up with our mobile app that allows you to see and sign up for any shift you like! It's that easy!
We can provide work that suits your skills, lifestyle and schedule! It's all about what's right for YOU, so get in contact and let's find out exactly what that is. Our career matching and consulting services are confidential and 100% FREE to candidates – with no strings or commitments required.
REWARDS – REWARDS – REWARDS!

More than ever, we are rewarding our team for helping out by running Seasonal Prize Draws, Housing Rebates, Superhero Bonuses, Signing Bonuses and Referral Rewards!!
CLICK HERE for more info

Ask your question here or contact us anytime!