Full Time
Part Time
Seasonal
$23 per hour to start plus phone and lifestyle allowances CAD / Hour
This position has been filled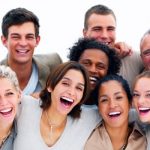 Website whistler_jobs Whistler Personnel
- Enjoy a great lifestyle with flexible schedule and work from home opportunities!
Busy days ahead! Whistler and Squamish Personnel is on the hunt for another fabulous new addition to our core team.
We are looking for a new Human Resources, Recruiting & Social Media Coordinator – someone who can manage our social media marketing plus a caseload of career client recruiting. Ideally suited for someone with diverse life experience who enjoys a variety of general HR and coordinating tasks. We offer a great lifestyle , a flexible schedule, the opportunity to work from home and a very supportive team!
We have big dreams for the future and are looking for someone as passionate and committed as we are to making them come true.
About the Role, Benefits & Perks:
Flexible hours in the range of 24 hours per week, 3-4 days a week with potential for growth.
We encourage mid-day "fresh air" or yoga breaks and anything else that supports your work/life balance.
Ongoing training and coaching will be provided.
Primarily working from home plus frequent "team huddles" at our Whistler office.
Competitive wage starting at $23.50/hour upon completion of training with potential for growth.
Lifestyle Allowance of $0.60 per hour towards ski or activity pass of your choice upon completion of 6 months.
Two weeks of paid vacation every year plus option to take additional time off for fun adventures.
Expense allowance for use of phone and laptop.
Opportunities for bonuses, profit sharing and advancement.
Additional work as a temp for WPS clients will be available as often as desired and get first dibs on the most fun assignments!
The Perfect Candidate:
Excellent communication and strong people skills (hint: this is the most important qualification!)
Diverse background working in a variety of roles and industries is very beneficial (aka: life experience!)
Has an entrepreneurial spirit and lots of good ideas.
Strong admin skills with at least 2 years in an admin or coordinator role.
Knows how to focus on priorities and be efficient – especially when things get busy (as they tend to be!)
Comfortable picking up the phone to talk to people (candidates, employers, references etc)
Lots of experience coordinating (aka: juggling) teams, people or events.
Experienced with Google Docs and comfortable learning new software programs (computer savvy).
Post-secondary education in business, communications or human resources preferred.
Has own computer with cell phone and comfortable home work space.
Very detail oriented and grammatically correct in written correspondence (can catch our spelling mistakes for us!)
Experience in marketing and human resources beneficial but not required.
Demonstrated social media, networking and marketing talents are an asset.
Supervisory experience in hotels, restaurants or construction is an asset.
Completion of post-secondary degree in a related field is an asset.
Enjoys working independently, a good prioritizer and self-starter.
Responsibilities Include:
Connecting with potential clients around the Sea to Sky corridor about their hiring needs.
Preparing job postings, screening and interviewing candidates based on our client's needs, developing shortlisted candidates for specific roles.
Client and candidate communications (lots of emails and phone calls!).
Lots of administrative duties including database updates, client updates, and job alerts.
Managing social media platforms including Facebook & Instagram: design creative, eye-catching job postings, post to social media and countless job boards, manage correspondence, reporting.
Contributing ideas and recommending process improvements to make the business more effective and efficient for our clients and candidates.

Come Live, Work and Play in Whistler with us!
Applying is Easy!
Our career matching and consulting services are confidential and FREE to job seekers – with no strings or commitments required.
Create a Profile and upload your resume here (you only have to do this once): www.whistler-jobs.com/apply
OR If you have already created a profile with us, please complete this simplified application: www.whistler-jobs.com/simple_app
Please also submit a Cover Letter with your application. We appreciate that everybody has unique talents that make them valuable to a team. Even if you don't meet 100% of the qualifications above, tell us why you would be a great fit for this role in your cover letter.
Tip for Out-of-Town Applicants: If you are currently living outside the area, be sure to tell us about your plans to relocate including if you've already secured or researched local accommodation and your planned arrival date. Click here for some resources.
We will review all applications and contact candidates who have been selected for further consideration or an interview. Due to time constraints, we may not be able to contact all applicants – but we will try! If you would like an update on your application, please email us at info@whistler-jobs.com or call us at 604 905 4194 ext 1.
We are your partners through the next step in your career!