Full Time
Long Term
Salary: Great wage based on experience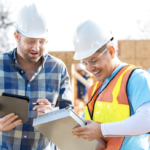 Website Whistler Personnel
- An excellent step in your career
Searching for confident and dedicated Site Supervisors to lead operations with one of Whistler's expanding & successful residential/commercial construction companies. If you are a highly motivated, experienced carpenter committed to quality in your profession and looking to take the next step in your career, this will be a perfect fit. Offering full-time secure work, complex and varied construction projects, a great wage based on experience and a supportive collaborative team.
About the Role, Benefits & Perks:
Full time, year round
Great competitive wage based on experience
Extended Health Benefits
Develop and grow your skillset in a leadership role
Safe and efficient work environment with emphasis on open communication where teamwork and celebrating successes are foundational traits.
Maintain construction site operations to ensure the project completes on time and on budget and implement the project schedule, controls costs, records site activity while maintaining positive relationships with clients, sub-trades and employees.
A team committed to superior craftsmanship, exceptional client service and a collaborative work culture
Equal opportunity employer who supports women in trades.
Company has been registered to hire temporary foreign workers for employment in British Columbia.
The Perfect Candidate:
Minimum 5 years experience as a carpenter in residential construction
Experience with residential projects up to $3+ million
Excellent understanding of carpentry techniques & methods of installation
Sound knowledge and understanding of technical drawings and specifications
Strong knowledge of current provincial & municipal building code standards & regulations
Comfortable with MS Outlook & Excel and familiar with MS Project
Ability to work under limited supervision while demonstrating independent judgement and critical thinking
Superior interpersonal skills while dealing with clients, sub-trades and employees
Committed to quality, client care, teamwork and safety
Responsibilities Include:
Take ownership, direction and responsibility of all site personnel
Adhere to superior standards of safety, build quality and client service
Read and interpret plans and project specifications – Identify problem areas and bring them to attention with a suggested course of action
Direct and coordinate the work of all trade contractors
Ensure all deliveries to site are verified for accuracy in quantity and measurement and notes all all quality problems
Participation in consultations and client/trade meetings
Encourage a supportive, collaborative work environment
Maintain a positive relationship with neighbour, clients and employees with open, effective communication
Documentation of site activity
Order and pick up of site materials and supplies
Prepare hit lists/deficiency lists
Identify and respond to safety issues to ensure the safety of all workers. Adhering to Health and Safety standards
How To Apply:
Our career matching and consulting services are confidential and FREE to job seekers – with no strings or commitments required.
Create a Profile and upload your resume here (you only have to do this once): www.whistler-jobs.com/apply
OR If you have already created a profile with us, please complete this simplified application: www.whistler-jobs.com/simple_app
Tip for Out-of-Town Applicants: If you are currently living outside the area, be sure to tell us about your plans to relocate including if you've already secured or researched local accommodation and your planned arrival date.
We will review all applications and contact candidates who have been selected for further consideration or an interview. Due to time constraints, we may not be able to contact all applicants – but we will try! If you would like an update on your application, please email us at talent@whistler-jobs.com or call us at 604 905 4194 ext 2.
We are your partners through the next step in your career.