Full Time
$56,000 to $58,500 per year. CAD / Hour
This position has been filled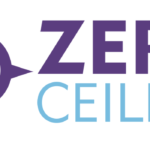 Website Zero Ceiling
- Help end youth homelessness in BC!
Zero Ceiling, a non-profit organization who is dedicated to transforming the lives of young people who have experienced homelessness, is looking for a Program Manager to join their team.
Seeking a compassionate, relationship-centered leader to manage the Work 2 Live and Adventure Sessions programs. As Program Manager, you will lead and supervise a team of youth workers who deliver comprehensive support services for young adults aged 19-25, including housing, employment, mental health, and land-based recreation.
Offering $56,000 to $58,500 per year plus extended health and wellness benefits and the opportunity to make a difference in the lives of the Sea to Sky's Youth!
About the Role, Benefits & Perks:
Full-time, 36 hours per week, Tuesday to Friday. Evenings required.
Annual salary ranging from $56,000 to $58,500 per year based on experience.
Health and wellness benefits, 4 weeks paid vacation and 10 paid personal days and RRSP contributions.
Whistler Blackcomb winter and summer pass provided to deliver land-based recreation programming.
Enthusiastically welcome applications from all qualified people,
including those with lived experience, racialized people, people of all
sexual orientations, women and trans* people, Indigenous peoples, those
with diverse abilities, mental illness, and from all social strata.
The Perfect Candidate:
A minimum of 4 years experience working in social services with exceptional leadership skills.
Team oriented, passionate and enjoys meeting and connecting with people.
Ability to problem solve and think creatively.
Ability to self-motivate, work independently, and organize work and time efficiently.
Good communicator with strong relationships building skills.
Demonstrates a strong understanding of personal and professional boundaries and has self-care strategies in place to support themselves and their team.
Computer proficiency, including Word, Excel, email & social media an asset.
Ability to navigate various government and social services agency to gather information and support for participants of all ages and needs.
Strong snowboard/ski and mountain bike skills an asset for land-based programming.
Responsibilities Include:
Supervise and support Youth Workers to provide individualized, relationship-centered care to program participants.
Advocate for young adults in the workplace and community.
Continually reflect on and develop the Work 2 Live program.
How to Apply:
We will forward all applications received by WPS directly to Zero Ceiling for review and consideration. If you would like an update on your application, please contact Zero Ceiling directly.