Hiring On Hold
This position has been filled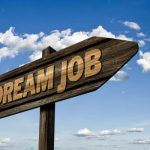 Website Whistler Personnel
- Dream Job Opportunity!
If you've been waiting for an exciting position with an incredible company that allows you to utilize your organizational superpowers, this could be the one! A multinational consulting company based right in the heart of Whistler has an opening for a Personal Assistant for it's inspirational CEO.
Ideal for a friendly, proactive multi-tasker who thrives when challenged with a variety of responsibilities. This position offers a great base salary in the range of $50,000 plus all of the perks including a ski / sport pass of your choice, extended health benefits, flexible schedule and plenty of room for growth.
About the Role:
Exciting opportunity to join a company who is passionate about seeing their team grow and be successful.
Full-time, year-round; typically, 35 to 40 hours per week, Monday to Friday with the odd evening and weekend.
Wage starting in the range of $50,000 per year with potential for increases.
Annual recreation pass to your choice of recreation (ie: golf, skiing, fitness).
Extended medical/dental benefits.
Supportive leadership that encourage professional and personal growth.
Fun and youthful team!
The Perfect Candidate:
Administrative Superstar with at least 2 years' experience as an assistant or in a similar role involving high-level support.
A skilled communicator who is friendly, personable and outgoing.
Loves a challenge and a variety of tasks and responsibilities.
Highly organized, detail oriented and can juggle multiple tasks simultaneously.
Project coordination skills and experience is an asset.
Bachelor's degree preferred.
Proficient in Microsoft Office (Outlook, Word, Excel, and Power Point), working knowledge of Social media web platforms.
Solid decision-making skills who is proactive and solution focused.
General understanding of business operations.
Forward thinker who seeks opportunities and thrives on professional growth.
Ability to work under pressure and meet deadlines – can get things done!
Responsibilities include:
Performs confidential, personal, and administrative functions for the CEO in an effective and efficient manner.
Assist the Executive Assistant and provide administrative support as necessary, which may include, managing multiple calendars; completing expense reports; preparing correspondence; arranging detailed travel plans, itineraries, and agendas; and compiling documents for meetings.
Work closely with the CEO and Executive Assistant to leverage the CEO's commitments and productivity.
Plan and execute special request and projects by the CEO or Executive Assistant.
Work on ad hoc projects and events which include activities critical to the role of CEO but related to stakeholders and communities outside of direct Common-Sense business, such as speaking engagements, media appearances and/or shows, school lectures, and collaborations with other organizations and entities.
Assist with both onsite and remote meeting logistics, conference calls, meal reservations and lunch orders.
Interact with third party vendors, including placing orders and facilitating
Anticipate the CEO's productivity needs by evaluating new office products and technology, placing supply orders, and coordinating with IT and other support staff to ensure the CEO's tech and productivity needs are met at all times.
Communicate with individuals, special interest groups, and other organizations on behalf of the CEO or the company.
Assist the CEO with various personal matters to free up his/her time to focus on the business.
Other responsibilities as needed.
To Apply:
Ensure we have your resume and profile on file here (you only have to do this once): https://www.whistler-jobs.com/apply-for-work/
If you have created a profile with us already, please email us at talent@whistler-jobs.com with your cover letter outlining why you would be a good fit for this position.
We will review all applications and contact candidates who have been selected for further consideration or an interview. Due to time constraints, we may not be able to contact all applicants. If you would like an update on your application, please email us at talent@whistler-jobs.com