Full Time
Part Time
Salary: $23 per hour.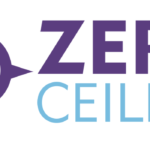 Website Zero Ceiling
- Help end youth homelessness in BC!
Zero Ceiling, a non-profit organization who is dedicated to transforming the lives of young people who have experienced homelessness, is looking for an Overnight Support Worker to join their team.
A primary role of all Zero Ceiling support staff is to foster an atmosphere of comfort and inclusion and to nurture positive relationships with ZC program participants. The relationships we strive for are characterized by empathy, trust, support, advocacy, reciprocation, and fun. With relationship as the foundation, ZC staff adopt a strength based, trauma informed, individualized approach to support. We empower our participants to be self-determining individuals.
Housing is fundamental to the growth we see in our participants; a safe place to call home is the first step in becoming the best version of themselves they can be. The Overnight Support Worker will lead the charge in creating a sense of home. You will foster a sense of community/family under our roof. You will
mentor our participants in how to keep a clean, comfortable home and role model how to be an awesome roommate/tenant. Your role will be critical in the prevention of crises, drug/alcohol misuse, and roommate conflict. You will be a critical part in our wrap around services and will work alongside our Case Worker and Life Skills Coordinator.
About the Role, Benefits & Perks:
Full-time (36 hrs/week), Part-time (12-24 hrs/week) Casual hours are available.
Overnight shifts – 6PM to 6AM.
Salary: $23/hr
Health and wellness benefits, 3 weeks paid vacation and 10 paid personal days and RRSP contributions available to full-time employees.
Enthusiastically welcome applications from all qualified people,
including those with lived experience, racialized people, people of all
sexual orientations, women and trans* people, Indigenous peoples, those
with diverse abilities, mental illness, and from all social strata.
The Perfect Candidate:
A minimum of 2 years of experience working in social services or equivalent life experience.
Team oriented, passionate and enjoys meeting and connecting with people.
Ability to self-motivate and work independently.
Good communicator.
Can assert healthy boundaries and uphold program rules and expectations.
Demonstrates a strong understanding of personal and professional boundaries and has strategies in place to support themselves in their own self-care and well-being while helping and supporting other people.
Computer proficiency, including Word, Excel, email & social media an asset.
Responsibilities Include:
Nurture a safe, supportive, comfortable home environment.
With participant input, develop and maintain house norms.
Inform participants of house rules and provide enforcement.
Assist with meal planning and preparation.
Facilitate social activities within the house.
Facilitate conflict resolution with program participants.
Provide supervision to ensure drugs and alcohol are not being used in the house.
Provide as needed assistance to participants.
Facilitate a cleaning routine for participants.
Demonstrate cleaning techniques and assist when necessary.
Ensure cleanliness of house and staff unit.
Take garbage and recycling to transfer station.
Complete program reporting and regularly update case management system (CAMS).
Communicate and strategize with support team.
How to Apply:
We will forward all applications received by WPS directly to Zero Ceiling for review and consideration. If you would like an update on your application, please contact Zero Ceiling directly.