Full Time
Part Time
$38 to $45 per hour depending on position level and experience. CAD

Coast Construction is looking to expand their trades team!  Join this talented residential and commercial construction company focused on high-end, custom builds and committed to superior quality, accountability  and a collaborative work environment.
Offering full-time, year-round employment, complex and varied construction projects, a great wage based on experience, team-building social events and extended medical benefits.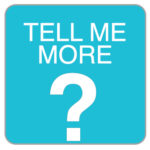 About the Role, Benefits & Perks:
Full time or Part time work available based on preference.

FT schedule will be Monday to Friday.
PT schedule will be a minimum of 3 consistent days per week.

Offering competitive wages:

Carpenter wage $38 per hour based on experience.
Lead wage $45 per hour based on experience.

Extended health benefits available.
Diverse work in high-end custom residential and boutique commercial projects.
Team-building social events.
Company clothing (t-shirts, long sleeve shirts, hoodie, toque, ball cap, water bottle).
Possible opportunity for project work in remote locations on BC Coast.
A team committed to superior craftsmanship, exceptional client service and a collaborative work culture
Equal opportunity employer who supports women in trades.
Company has been registered to hire temporary foreign workers for employment in British Columbia.

The Perfect Candidate: 
Committed to the core values of quality, accountability, commitment to clients, teamwork and safety.
3 to 5+ years of carpentry experience preferred.
High school diploma with carpentry certification is preferred.
Proficient understanding of carpentry techniques, methods of installation and ability to read technical documents and drawings.
Experienced in using electrical and manual equipment and measurement tools (powered saws, hammers, rulers etc.).
Must maintain Level 1 Occupational First Aid certificate.
Willingness to adhere to safety guidelines at all times.
Knowledge of local building codes.
Good oral communication skills in English and a good understanding of basic math.
Experienced with residential and commercial projects in the range of $1-5 million is an asset.
Ability to maintain a professional demeanor at all times, to adapt to ever changing environment, ability to work productively and harmoniously with co-workers.
Committed to providing superior service to our clients.
Proven success at taking ownership for one's responsibilities, being punctual and delivering outcomes within the defined timeframe.
Responsibilities Include: 
Read architectural and structural blueprints, drawings and sketches
Take measurements, calculate the size and amount of material needed and cut, shape and smooth lumber and other material
Understand requirements of major trades at rough in and finishing stages (mechanical, electrical, plumbing, millwork, interior finish)
Build window frames, doors, staircases and frame buildings by using raw materials or pre-constructed items
Finishing work such as installing interior and exterior trim
Ability to work with exposed timbers
Attend meetings with Site Supervisor and Project manager to stay informed on project progression
Build scaffolding and other construction structures (i.e. Setting forms for concrete construction)
Engage in proper tool maintenance and report any damages, misuse or lost/stolen tools
Complete post-construction repairs and maintenance, as required

Come Live, Work and Play in Whistler with us!
Applying is Easy!
Our career matching and consulting services are confidential and FREE to job seekers – with no strings or commitments required.
Create a Profile and upload your resume here (you only have to do this once):  www.whistler-jobs.com/apply
OR If you have already created a profile with us, please complete this simplified application: www.whistler-jobs.com/simple_app
Tip for Out-of-Town Applicants:  If you are currently living outside the area, be sure to tell us about your plans to relocate including if you've already secured or researched local accommodation and your planned arrival date.  Click here for some resources.
We will review all applications and contact candidates who have been selected for further consideration or an interview.  If you would like an update on your application, please email us at talent@whistler-jobs.com or call us at 604 905 4194 ext 2.
We are your partners through the next step in your career.