Employee Housing Available
Full Time
Housing Assistance Available
Long Term
Part Time
Temporary
Salary: Up to $26/hr with experience plus Superhero and Holiday Bonuses!
Great wages, flexible schedule & an opportunity to try before you apply.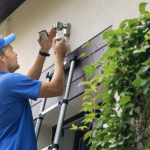 Website WhistlerJobs Whistler Personnel
- Endless opportunity for professional learning and growth!
We have maintenance worker positions available for the summer and beyond! If you enjoy working outdoors, are handy with tools and fixing things and want to give this type of work a try, then we want to hear from you! Full time or part time hours are available and wages are in the range of $23-$26/hr with experience or $20-$23/hr without any prior experience plus 4% vacation pay, and affordable staff accommodation available for the right candidate!
REWARDS – REWARDS – REWARDS!

This summer, more than ever, we are rewarding our team for helping out with $1000 Cash or Seasons Passes, Superhero Bonuses, Signing Bonuses and Referral Rewards!!
CLICK HERE for more info: www.whistler-jobs.com/rewards/
ABOUT THE POSITION:
DATES:

Starting right away with potential for long-term.

HOURS:

Generally 8:30am to 5:00pm

3-5 days a week – priority given to those who can do full time hours.

LOCATIONS:

Indoor and outdoor sites in Whistler.

DUTIES INCLUDE

:

General building maintenance in Whistler. Duties include minor repairs, paint touch-ups, power washing the parkade, checking and replacing light bulbs, cleaning the grounds, removing rubbish and pitching in where needed.

QUALIFICATIONS REQUIRED:

Generally handy and good at minor repairs. Experienced with basic building maintenance and operation of basic hand and power tools. Physically fit, mobile and able to work on your feet for the duration of shift. Friendly, hard-working and happy to pitch in where needed.

ADDITIONAL DETAILS:

Affordable staff accommodation available for the right candidate.
Drivers Licence is beneficial but not required.

Vehicle and tools are provided.
COMPETITIVE WAGES:
Whistler Personnel uses a progressive pay system that awards pay increases the more experience you bring to the table and the number of Successful Shifts completed. The more you work with us, the more you get paid per hour.
PROBY (Tier1) = $20-$23*/hr to start plus 4% vacation pay

REGULAR (Tier2) = $22-$25*/hr after 10 Successful Shifts plus 4% vac pay

HERO (Tier3) = $23-$26*/hr after 20 Successful Shifts plus 4% vac pay
*Higher wages available for those with relatable experience.
SIGNING UP IS EASY!
Submit your resume and/or qualification details, see APPLY FOR JOB link below (you only need to do this once)
Email info@whistler-jobs.com with your desired shifts and start times or call 604 905 4194 ext 1 to book your dates.
Ensure we can reach you (check your email & keep your phone on)
We will review all applications and contact candidates who have been selected for each assignment. Due to time constraints, we may not be able to contact all applicants (but we will try!).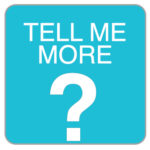 If you would like an update on your application or have questions about this position, please don't hesitate to ask!
Ask your question here or contact us anytime!
---
WHY SIGN UP FOR TEMP WORK?
Perhaps you're looking for supplemental income? Filling in time? Have one day, one week or one month to spare? Between seasonal work? Enjoy variety and flexibility? We can connect you with Whistler's top employers and provide work that suits your skills, lifestyle and schedule.
Whistler Personnel has regular temp job opportunities for administrators, housekeepers, servers and bartenders. It's a great way to pick up extra shifts during slower periods or days off. Submit your details to us including the type of work you want, the times and days you are available and the pay you require and we'll notify you each time something suitable comes up.