Full Time
Salary of up to $77,000 per year based on experience. CAD
This position has been filled

Join the dynamic team at this Pemberton grocer offering great perks including quarterly bonuses, discounts on groceries, extended health benefits and 3-weeks annual vacation. Starting salary up to $77,000 per year depending on previous experience.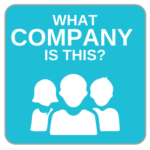 About the Role, Benefits & Perks:
Full-time, long-term, 40 hours per week.
Variety of shifts and requires flexibility to work mornings, afternoons, weekdays/weekends. Typically, the schedule is Sunday to Thursday.
Salary of up to $77,000 per year based on experience.
Quarterly bonuses based on performance.
Extended Health Benefits (paid for by employer).
3-weeks annual vacation.
20% discount on groceries (with some exceptions).
Excellent work environment working with a collaborative management team and great employees.
Willing to consider applicants from out of town with a viable relocation plan.

The Perfect Candidate:
2+ years experience in a retail or food services management position preferred.
Strong leadership, communication and interpersonal skills.
Create a positive workplace by developing relationships and engaging colleagues.
Develop and maintain strong relationships with colleagues, customers and suppliers.
Good time management; able to prioritize, delegate responsibilities and keep up with needs of the department.
Knowledge of health and safety legislation, policies and practices.
Ability to work in a fast-paced environment under pressure.
Physical demands of this position include frequent lifting, standing, walking, kneeling, bending, and reaching.
Responsibilities Include:
Overseeing operations, inspecting food quality and display case presentation, and managing food safety practices and cleaning.
Ensuring that all necessary tasks in the deli department are done knowledgeably and efficiently in accordance with Company policies, Foodsafe, HACCP and WCB.
Meeting the sales and profit goals for the bakery department by properly ordering, handling and merchandising products.
Develop and maintain excellent supplier relationships.
Maintain good knowledge of bakery, specialty and related product and making this information easily available to staff and customers.
Determining ways to meet customer demands.
Keeping up to date on product and merchandising trends.
Exceeding customers expectations.

Come Live, Work and Play in Whistler with us!
Applying is Easy!
Our career matching and consulting services are confidential and FREE to job seekers – with no strings or commitments required.
Create a Profile and upload your cover letter and resume here (you only have to do this once): www.whistler-jobs.com/apply
OR If you have already created a profile with us, please complete this simplified application: www.whistler-jobs.com/simple_app
Tip for Out-of-Town Applicants: If you are currently living outside the area, be sure to tell us about your plans to relocate including if you've already secured or researched local accommodation and your planned arrival date. Click here for some resources.
We will review all applications and contact candidates who have been selected for further consideration or an interview. If you would like an update on your application, please email us at talent@whistler-jobs.com or call us at 604 905 4194 ext 2.
We are your partners through the next step in your career.