Full Time
Seasonal
Temporary
This position has been filled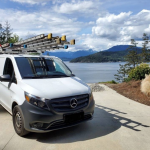 Website whistler_jobs Whistler Personnel Solutions
- Work in a coastal paradise!
Work in a coastal island paradise and watch for eagles, whales, deer and more on your lunch break! A progressive, sustainably minded company on Bowen Island is looking for the perfect candidate(s) to join them this summer! Flexible schedule and plenty of other perks!
POSITION TITLE:
BUILDING MAINTENANCE TECHNICIAN, BOWEN ISLAND
DATES, TIMES & NUMBER OF SHIFTS:

Ongoing contract for 2-4 months starting ASAP; 4-5 days/week (option for 4x10s or 4x9s) on an ongoing basis with potential for permanent year-round position.

MEETING LOCATION: Snug Cove, Bowen Island
SCHEDULE NOTES: Preference will be given to workers who can commit to the entire contract. Ferry travel cost and portion of gas and parking cost will be covered.
DUTIES INCLUDE: Exterior building maintenance including the exterior cleaning of windows, gutters, siding, roofs, driveways and decks.
SKILLS / QUALIFICATIONS REQUIRED:

Relevant experience and confidence using tools and power equipment preferred.
Must be capable of physical work, including climbing 30 ft ladders

and working at heights

in a variety of weather conditions.
Attention to detail is a must.
A vehicle/reliable transportation and driver's license are an asset but not required.
Friendly, hard-working and happy to pitch in where needed.
A non-smoker strongly preferred

as smoking is not permitted on any of the job sites

.
A criminal record check is required.
WAGES:
Whistler Personnel uses a progressive pay system that awards pay increases based on the number of Successful Shifts completed. The more you work with us, the more you get paid per hour!
EXPERIENCED MAINTENANCE TECH – with 2 yrs or more related experience.
Tier 1 = $22/hr to start plus 4% vacation pay
Tier 2 = $23/hr after 5 Successful Shifts plus 4% vacation pay
Tier 3 = $24/hr after 10 Successful Shifts plus 4% vacation pay
JUNIOR MAINTENANCE TECH – with at least 1 yr related experience.
Tier 1 = $20/hr to start plus 4% vacation pay
Tier 2 = $21/hr after 5 Successful Shifts plus 4% vacation pay
Tier 3 = $22/hr after 10 Successful Shifts plus 4% vacation pay
Successful Shifts = be on time, work hard and make our clients happy! All previous shifts worked with WPS count towards a higher Tier for all future shifts. Shifts can be in any temp position with Whistler Personnel (and we have LOTS available!)
HOW TO APPLY: Send in your application ASAP as we are moving very quickly to fill this role.
Our career matching and consulting services are confidential and FREE to job seekers – with no strings or commitments required.
Submit your resume

and qualification details here:

APPLY FOR JOB

(you only need to do this once)

Email talent@whistler-jobs.com

with your desired shifts and start times or call 604 905 4194 ext 1 to book your dates.

Ensure we can reach you (check your email & keep your phone on)
We will review all applications and contact candidates who have been selected for further consideration or an interview. Due to time constraints, we may not be able to contact all applicants – but we will try! If you would like an update on your application, please email us at talent@whistler-jobs.com or call us at 604 905 4194 ext 2.
---
Why Signup for Temp Work?
Perhaps you're looking for supplemental income? Filling in time? Have one day, one week or one month to spare? Between seasonal work? Enjoy variety and flexibility? We can connect you with Whistler's top employers and provide work that suits your skills, lifestyle and schedule.
Whistler Personnel has regular temp job opportunities for administrators, housekeepers, servers, labourers, chefs, bartenders, event crew and more! It's a great way to pick up extra shifts during slower periods or days off. Submit your details to us including the type of work you want, the times and days you are available and the pay you require and we'll notify you each time something suitable comes up.