Full Time
This position has been filled
Salary: Starting salary ranging from $55,000 to $65,000 per year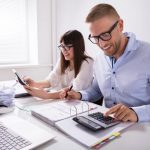 Website Squamish Personnel
- grow your career in accounting with this great opportunity!
A local accommodation and catering company is looking for an Intermediate Accountant to join their team. Ideally suited for an ambitious and driven individual looking to pursue a career in Accounting with a growing company that can offer expanding duties and responsibilities. Offering a competitive salary plus benefits and profit sharing options!
About the Role, Benefits & Perks:
Full-time, year-round, 40 hours per week.
Monday to Friday, 8:30am to 5:00pm.
Starting salary ranging from $55,000 to $65,000 per year based on experience and qualifications.
Extended health benefits.
Profit-sharing opportunities.
Professional Development & Educational allowance available.
Growing company offering lots of opportunities for advancement.
The Perfect Candidate:
2+ years experience in an accounting or bookkeeping position.
Post-Secondary education in Accounting with CPA designation or working towards it.
Careful attention to detail, high quality of work and strong organization skills.
Motivated, driven and able to jump into the middle of problems and obtain effective results.
Ability to make decisions in conjunction with multiple stakeholders.
Works well with others and has excellent interpersonal and communication skills.
Tactful and discreet when dealing with sensitive and confidential information.
Strong computer skills particularly in the use of Excel, Sage 300, AccPac, and other financial systems.
Flexibility to assist with various tasks within the finance team environment.
Responsibilities Include:
Help to build and continuously improve the accounting systems with the Accounting Manager.
Prepare all AR/Sales Invoices; assist the Accounts Payable Clerk in entering bills and reconciling vendor statements; complete bank and credit card reconciliations, and perform various month-end accounting postings and reports.
Accounts Receivable:

Prepare invoices for review/approval and issuance to clients. Prepare monthly operational invoices and construction progress invoices.
Prepare customer and company AR Aging Reports for review and collection to follow up.
Perform cheque deposits and apply payments to customer accounts.
Maintain customer master account contact information

Accounts Payable:

Assist AP Clerk with invoice processing and entry; verifying all invoices and obtaining the appropriate authorizations for payment.
Reconciling Vendor invoices to Monthly Statements.
Review Cheque Runs prepared by AP Clerk.
Maintain a complete and up-to-date vendor list.

General Accounting:

Reconcile Bank & Credit Card statements.
Authorize and process secondary EFT payments to vendors.
Prepare and enter inter-company rental billings and other intercompany transactions.
Perform month-end accounting journal entries: Monthly Inventory Postings, Prepaid Expense Control Sheet management and postings, Accrued Liability postings, Accrued revenue postings for construction projects, Depreciation postings.
Review monthly Camp Profit and Loss Statements for completeness.
Assist with year-end requests from external accountants.
Perform various expense GL analyses to identify trends for management review.
Assist in developing and maintaining company metrics reporting system Ad-hoc projects & reports as requested by Accounting Manager and/or company Leadership Team.
To Apply:
Our career matching and consulting services are confidential and FREE to job seekers – with no strings or commitments required.
Tip for Out-of-Town Applicants: If you are currently living outside the area, be sure to tell us about your plans to relocate including if you've already secured or researched local accommodation and your planned arrival date.
We will review all applications and contact candidates who have been selected for further consideration or an interview. Due to time constraints, we may not be able to contact all applicants – but we will try! If you would like an update on your application, please email us at talent@whistler-jobs.com or call us at 604 905 4194 ext 2.
We are your partners through the next step in your career.