Full Time
This position has been filled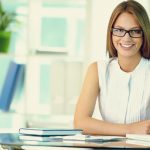 Website Whistler Personnel Solutions
Find your perfect match!
A great opportunity to join the team at one of Squamish's top Veterinary Hospitals as their Reception Coordinator.  This position offers a very competitive salary based on experience and skills including a monthly performance-based bonus, comprehensive health and dental benefits, discounts on vet services, pet food/supplies and an annual pass to the Sea to Sky Gondola!  Ideally suited for a strong office administrator with exceptional customer service skills.
About the Role:
Office is open 7 days per week; ideally the schedule is 4 x 10 hours shifts per week – 3-day weekend!
Very competitive wage ranging from $20 to $30 per hour based on experience and the ability to meet set out targets; includes monthly performance-based bonus program.
Comprehensive medical and dental benefits and 2-weeks' vacation annually.
Access to vet services and discounted pet food & supplies.
Annual Sea to Sky Gondola pass plus corporate pass to Callaghan covering day pass and rentals.
Tight-knit team in a very supportive work environment; ongoing team building and management support.
 The Perfect Candidate:
Experienced administrative professional with strong customer service skills who can lead and guide reception staff with a positive and supportive approach.
Very proactive and takes initiative; manages tasks efficiently with a "can do" attitude.
Professional, personable and provides the "wow" factor to all clients. It's simple, the answer is Yes!
Competent, sharp, detail oriented and organized.
Strong computer skills including the ability to trouble-shoot any issues.
Vet Office Administration certificate is an asset.
Responsibilities include:
Greeting patients, answering inquires, managing phone calls/emails/texts, scheduling appointments.
Controlling the flow of patients and clients through the practice, ensuring appointments run on time, adjusting schedule and staffing as needed to ensure efficiency.
All scheduling of procedures and appointments, training any new reception area staff.
Ordering, inventory control, increasing sales.
Ensure complete smooth functioning of the reception area and be responsible for ensuring that all reception staff follow protocol all the time and perform well and meet organization standards and behave consistently with the culture.
Develop and implement policies and procedures documents that describe functions and steps for all operations.
Organizing and marketing monthly promotions.
Running staff information sessions for products and services.
Client care including client satisfaction and retention, and conflict resolution.
Hospital communications, liaison between the hospital and specialist coming into the practice to perform procedures.
Organizing special events when needed.
Software updating and programming.
Hospital maintenance and handling any maintenance emergencies.
To Apply:
Ensure we have your resume and profile on file here (you only have to do this once): www.whistler-jobs.com/create-profile/
Send us an email to talent@whistler-jobs.com outlining your experience and why you would make a great candidate for this position.
We will review all applications and contact candidates who have been selected for further consideration or an interview. Due to time constraints, we may not be able to contact all applicants.  If you would like an update on your application, please email us at talent@whistler-jobs.com