Whistler is a unique place – it's equal parts small town and international resort. And somehow this blends beautifully into a magical place to live, work and play for over 10,000 residents that regularly call Whistler home.
However, building a Whistler lifestyle can appear tricky at the outset. Housing is a unique challenge – especially for those who are just arriving in town. Pursuing a long-term career seems daunting on the surface, as most of the jobs available appear to be front-line customer service and hospitality positions. Even buying a new pair of socks or undies can be challenging if you are not looking for thermals and you are not quite sold on what the local pharmacy has on display…
But trust us, the lifestyle you get in return is worth the effort! Plus long-term career growth opportunities are abundant and easy to build upon.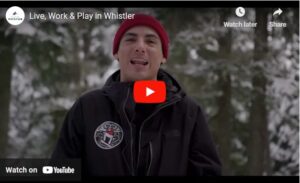 Come Live, Work and Play in Whistler with us!
Here are some helpful links to guide you in your quest to loving life in Whistler: