Full Time
Long Term
Part Time
Temporary
This position has been filled
Salary: $26-$32/hour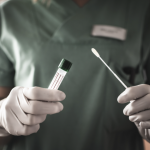 Website Whistler_Jobs Squamish Personnel
- a great temporary placement with potential for long term
We are searching for a responsible and professional HSE Coordinator / CSO / OFA Level 2 or 3 in Squamish!
This position is available immediately for the right candidate, for weekend coverage. Potential to secure a permanent placement with this expanding company is also possible. Please see all the details below and apply today if you check all the boxes!
POSITION TITLE: Health, Safety & Environmental Coordinator – CSO/OFA Level 2 or 3

SCHEDULE: Starting Friday, Feb 11th with the likelihood to be ongoing.
3 days per week, weekend coverage (Friday-Sunday)
Flexible options are available for shifts – 3x 8 hour shifts, 3x 10 hour shifts or 3x 12 hour shifts.
8 hour shifts are 7:30am-3:30pm
10 hour shifts are 7:30am-5:30pm
12 hour shifts are 7:30am-7:30pm
SCHEDULE NOTES: Preference will be given to workers who can commit to several weeks.
DUTIES INCLUDE: Assisting the health and safety department with the regular administration of COVID19 Rapid swabs and tests of employees. Assisting to monitor the plant, handling any incidents requiring first aid, working with the crew to ensure the site and its workers are safe and enforcing OHS policies. Conduct incident and accident investigations for accidents that arise, ensure administrative aspects of site safety are addressed and sent to the Health & Safety Manager as needed, and pitching in where needed.
SKILLS / QUALIFICATIONS REQUIRED: Must have minimum Level 2 OFA, CSO certification is preferred. Experience in first aid (OFA) is preferred, as well as experience as a Construction Safety Officer (CSO). Training will also be provided. Friendly, hard-working and happy to pitch in where needed.
WAGES: $26 to $32 per hour plus vacation pay.
Whistler Personnel uses a progressive pay system that awards pay increases based on number of Successful Shifts completed. The more you work with us, the more you get paid per hour! Successful Shifts = be on time, work hard and make our clients happy.
OFA LEVEL 2/CSO: $26 – $28/hr
Tier 1 = $26/hr to start plus 4% vacation pay
Tier 2 = $27/hr after 5 Successful Shifts plus 4% vacation pay
Tier 3 = $28/hr after 10 Successful Shifts plus 4% vacation pay
OFA LEVEL 3/CSO: $30 – $32/hr
Tier 1 = $30/hr to start plus 4% vacation pay
Tier 2 = $31/hr after 5 Successful Shifts plus 4% vacation pay
Tier 3 = $32/hr after 10 Successful Shifts plus 4% vacation pay
All shifts in any position worked with WPS count towards a higher Tier for all future shifts.
TO APPLY: We are moving quickly to fill this assignment so please contact us ASAP if you'd like to be considered.
Submit your resume and/or qualification details, see APPLY FOR JOB link below (you only need to do this once).
Email info@whistler-jobs.com with your availability.
Ensure we can reach you (check your email and keep your phone on).
---
WHY SIGN UP FOR TEMP WORK?
Perhaps you're looking for supplemental income? Filling in time? Have one day, one week or one month to spare? Between seasonal work? Enjoy variety and flexibility? We can connect you with Whistler's top employers and provide work that suits your skills, lifestyle and schedule.
Whistler Personnel has regular temp job opportunities for administrators, housekeepers, servers, labourers and bartenders. It's a great way to pick up extra shifts during slower periods or days off. Submit your details to us including the type of work you want, the times and days you are available and the pay you require and we'll notify you each time something suitable comes up!