Squamish Job Board
Whistler Personnel  has a very busy Squamish Division which has been matching talented professionals  with their dream jobs!  Squamish job opportunities – both temporary and permanent – come in to us daily and can often be filled immediately by those already in our candidate database so submit your resume 
today. 
CURRENT SQUAMISH JOB POSTINGS
A progressive and fast paced Veterinary Hospital located in Squamish is seeking a passionate, animal loving, part time Receptionist. This opportunity is part-time to start with the potential to develop into full-time. Offering a broad range salary dependent on experience plus discounts on vet services, pet food/supplies and an annual pass to the Sea to Sky Gondola!
---
This is a perfect job of an experienced Plumber or an Apprentice Plumber looking to secure their Red Seal.  This full-time, year-round position  offers indoor work on new buildings.  This job offers a 4 x 10 hour days work week, giving you 3 days EVERY weekend!!  Applicants must have a positive attitude and be eager to be part of a great team and build a long-term career with this exciting company.
MORE JOB DETAILS
---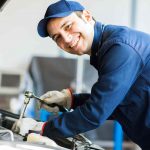 A busy, successful and long-standing automotive shop has an opportunity for an Automotive Technician or Apprentice to join their team.  Offering top wages, benefits and a flexible schedule allowing for a 4 or 5 day work week. Ideally suited for an experience mechanic who would like to pick their own days off and enjoy the perfect weekend!
MORE JOB DETAILS
---
Are you detail orientated?  Extremely organized?  Great with customers?  If so, we have an amazing full-time Assistant Branch Manager position in Squamish at a very successful store specializing in building materials.  This flexible  job offers a rewarding salary and great benefits and perks to a dedicated individual who is looking to elevate their career.
MORE JOB DETAILS
---
A growing building company in Squamish and has an opening for a full-time, year-round Controller on the team.  Suitable for a designated accountant with a strong finance background, this career opportunity offers a competitive salary with benefits, year-round work and and a flexible schedule.  Go to work everyday in a great position within a great team!
MORE JOB DETAILS
---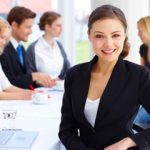 A successful building company has relocated their factory and head office to Squamish and has an opening for a full-time, year-round Administration/HR Coordinator on the team.  Ideal for a sharp administrator with excellent people skills who has some experience in Human Resources.  Competitive starting wage in the range of $20-$23/hr based on experience plus comprehensive extended health benefits.
MORE JOB DETAILS
---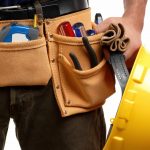 This is the perfect opportunity for experienced carpenters and individuals with trade skills to create the perfect work/life balance.  An rapidly expanding building company  in Squamish is looking to hire people in the trades to help take their company to the next level .  This job offers the option of working 4 x 10 hour days, giving you 3 days EVERY weekend!!
MORE JOB DETAILS

---

Labouring/Site Cleaning shifts are available in SQUAMISH with a local construction company.   This is a great way to earn extra $  –  pays $19-$20/hour.    Work full time or pick your own schedule.  Whistler Personnel uses a progressive pay system that awards pay increases based on number of Successful Shifts completed.
MORE JOB DETAILS
---
Fun & easy shifts available for a Wine Tasting Promotion at Squamish Liquor stores  most weekends  offering samples of wine, beer or cider to consumers, acting as a brand ambassador and promoting sales.   Must have a valid Serving it Right certificate and be a minimum 19 years of age.  Pays $18-$20/hr
MORE JOB DETAILS
---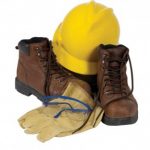 Our clients are building fine homes, completing the renovations of restaurants and hotels  and  working on a variety of other projects around Whistler, Pemberton and Squamish.  They requires a number of skilled  drywallers, carpenters and labourers each week to assist with these projects.   Requires good physical fitness, willingness to get your hands dirty and work hard plus a great attitude.  Pays up to  $37/hour based on experience / trade certifications.
MORE JOB DETAILS
---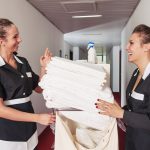 Whistler Personnel has an abundance of Housekeeping shifts available at local hotels and vacation homes.  Experience is beneficial but not required – this is a great way for someone to earn extra $, learn a new trade and open the door to additional on-call shifts through-out the year.  Pays $19-$21/hour upon completion of 10 initial shifts.
MORE JOB DETAILS
… and more are added every day!  (too many to list them all here)
We look forward to being your partners in the next step in your career!