The newly introduced WorkBC Wage Subsidy covers the wages for up to up to $7,200 per new employee and for up to 10 employees. It is geared to newly hired or rehired laid off staff who require some on-the-job training and have potential to be long-term employees. And let's face it, every new or recalled employee could use some training!
Most Whistler businesses are eligible to take advantage of this incredible opportunity. And Whistler Personnel is here to help when you are ready to submit a subsidy application or recruit your new hires.
Here's what you need to know (click link below to jump to that section):
Wage Subsidy Rates:
The minimum wage subsidy that an eligible employer will receive over a total of 24 weeks or 6 months is:
50% Wage Subsidy for the first 8 weeks of employment up to $500/wk
25% Wage Subsidy for the next 8 weeks of employment up to $250/wk
15% Wage Subsidy for the next 8 weeks of employment up to $150/wk
Total subsidies over 24 weeks: up to $7,200 per employee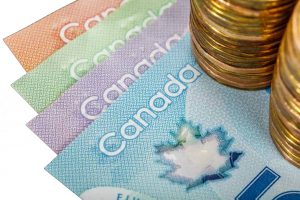 And on top of this, if an employer hires a candidate who is a "WorkBC Priority Client", they will receive additional wage subsidies (up to 75%). A WorkBC Priority Client includes Youth (aged 16-30) and individuals with a disability who are receiving Work BC services.
An employer can have up to 5 active employees with Wage Subsidy Agreements at any one time – and up to 10 per year. Which could mean $ 72,000 per year in wage subsidies to offset the cost of hiring and training new long-term employees. Definitely worth looking into, right?
---
Eligibility Requirements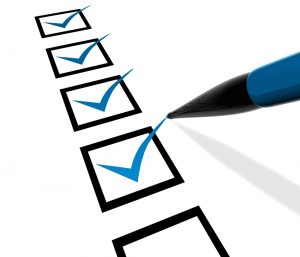 The WorkBC Wage Subsidy is intended to assist BC based businesses to hire and retrain laid off employees, hire train new employees, and connect with WorkBC clients looking for work experience and job opportunities.
To qualify, an EMPLOYER must meet all of the following eligibility requirements:
A registered business in BC compliant with all applicable legislation.
Cannot be receiving Canada Emergency Wage Subsidy (CEWS) for the same employee, for the same time period.
Must confirm that no existing workers will experience a reduction of hours or be laid off as a result of the subsidy.
Supply proof of current third party liability and WorkSafeBC coverage.
Submit a completed Application Form to WorkBC.
The POSITION that is being filled must meet these qualifications:
Full time (at least 35 hours /week)
Insurable Employment
Primarily based and performed in B.C.
A vacant position that was not caused by a layoff unless that laid off employee has declined the position.
Offer the likelihood of long term employment or provide needed work experience to enable the candidate to achieve long term employment elsewhere (eg. apprenticeships or work experience placements)
The EMPLOYEE who is hired must meet the following eligibility requirements:
A current resident of BC and a permanent resident of Canada (employees with temporary work permits do not qualify).
Either currently unemployed or seeking new employment (a job seeker). The employee does not have to be on EI or even eligible for EI to be part of this program.
Considered 'underqualified' in some aspect of the role and require some on-the-job training to perform all of the tasks involved (which is quite simple to demonstrate).
Cannot be an existing employee or if they are, they had been laid off and are going to be recalled and retrained.
Must be at "arm's length" from the employer (ie: cannot be related to the business owners)
Once a candidate is identified, that candidate will need to register as a self serve WorkBC client

before

they are hired so a wage subsidy agreement can be generated and signed.

*MOST IMPORTANT NOTE*

A candidate can not start work until the wage subsidy agreement is approved and signed.
If you are in need of candidates, Whistler Personnel's team can help you recruit, screen and get confirmation from WorkBC of their eligibility for either the Basic Wage Subsidy or the Priority Client Wage Subsidy on your behalf.
---
The Application Process
Once the employer has decided on the role they would like to fill, the application questionnaire is relatively easy and takes about 10 minutes to complete once the employer has all of their documents together. The employer has the option of applying before they start recruiting for the role or after they have a candidate in mind for the position.
There are two ways for an employer to apply for a WorkBC Wage Subsidy:
OPTION1. OPEN JOB POST or the "WorkBC Case Madidate Subsidy"

– The employer approaches Whistler Personnel and/or WorkBC with a position they require filling and request to be matched with qualified, job-ready candidate who may or may not be managed by WorkBC (a

WorkBC Priority Client

). If an employer chooses to go this route, they can still recruit independently for the position – or with the help of Whistler Personnel. This dual pronged approach ensures that the employer is able to hire the best possible candidate for the position.
OPTION2. CANDIDATE HAS BEEN SELECTED or the "Employer Identified Subsidy" – The employer approaches WorkBC with an eligible position and a candidate they wish to hire. *IMPORTANT* In this case, the employee must also register with WorkBC using the WorkBC "Employment Self-Services Portal" and cannot start working until the application is approved. The employee will need their Social Insurance number, BC Health Card number and date of birth to register for a "BCeID" (takes about 5 minutes).
In both cases, the employer must compete a WorkBC Wage Subsidy Application. The application questionnaire takes about 10 minutes to complete and requires the following information:
CRA Business Number
WorkSafe BC Number
Business Address and Contact Information
Confirmation of third party liability insurance
Confirmation of WorkSafe BC coverage
Confirmation of eligibility requirements and legal compliances.
If applicable: Contact details for candidate selected to be hired (name & email address).
If applicable, the candidate selected must also register with WorkBC using the WorkBC "Employment Self-Services Portal". The employee will need their Social Insurance number and date of birth to register for a "BCeID" (takes about 5 minutes). It is recommended that this is done at the same time as the
Once the application has been submitted, WorkBC will verify the receipt of the application and contact the business about next steps. The approval process usually takes 2-3 business days from the time that WorkBC receives the business and (if applicable) employee's applications.
Once approved, the employer simply submits a monthly claim form and pay statements to be reimbursed for wages paid by WorkBC.
---
More Information, Links and Resources
Whistler Personnel's Career Placement Team is happy to assist you with your application, discuss strategies for recruiting eligible candidates or connect you with additional resources. Contact us anytime.
Here is some additional resources and information for your interest: