Part Time
Temporary
This position has been filled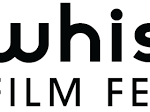 Website whisfilmfest Whistler Film Festival
Canada's Coolest Film Festival
Whistler Film Festival is Canada's 'coolest' film festival – Every December it screens many world premieres and the hottest films and attracts up to 20,000 attendees annually including 1,000+ industry insiders and celebrities. And the very BEST way to experience the WFF is to work it!
The WFF requires a large cast of over 150 passionate, fun-loving volunteers in order to pull off this awesome event! There are a variety of roles to choose from: Front of House, VIP Guest Chaperones, VIP Drivers, Film editing, Industry & Programming support and Technical Crew. Volunteers are rewarded with WFF swag, film tickets, a vollywood party and more!
Film Festival 2019 Dates: Wed, Dec 4 – Sun, Dec 8
About Volunteer Roles:
flexible, design your own schedule starting immediately or only during the festival dates: Dec 4-8, 2019.
lots of different roles to choose from – both in the centre of the action and behind the scenes.
work alongside a fun, passionate team of WFF staff, Festival attendees (including celebrities!) and other volunteers.
minimum of 4-8 hours commitment but welcome those who want to work more.
compensation is in the form of swag, film tickets, staff meals, party tickets and more.
gain valuable event experience for future employment
some paid roles are also available.
Volunteer Positions Available Include:
PRE-EVENT ROLES (November 1 – December 3, 2019)
PROGRAMMING SUPPORT: Assist programming staff with administrative duties.
COMMUNICATIONS & ADMINISTRATION SUPPORT: Assist programming staff with communication duties.
WFF STREET TEAM: Deliver posters, brochures and programs to Whistler and area businesses. Promote festival to Whistler locals and tourists in the village. You are outgoing, fun and friendly!
OTHER IMPORTANT STUFF: Includes stuffing delegate bags plus other tasks that just have to get done.
FESTIVAL VOLUNTEER TEAMS (December 4 – 8, 2019)
OPERATIONS CREW (Nov 30-Dec 10): Set up and tear down of festival venues and events, Box Office and Guest Services Centre and placement of signage. We need outgoing task orientated people who don't mind slogging signs and dragging equipment around the village. You'll help with set up and tear down of events where needed, and are all about 'can do'!
BOX OFFICE (Nov 29-Dec 5):

Assist with the sale of film tickets and passes at the box office and theatre venues, perform registration duties for the Filmmaking Forum Workshops and reconcile the sales accounts. If you are a natural sales person, are detailed oriented and love films, you're perfect for this job!

VENUE ATTENDANTS (Dec 4-8):

Work at the theatres and special event venues, organize film line ups, and collect tickets and ballots. Involves some set-up and clean-up of theatres and such. You turn chaos into success!

VOLUNTEER OPERATIONS (Nov 25-Dec 10):

Assist the Volunteer Manager. Recruit, track, confirm shifts, sign-in and sign-out of all volunteers, radio management and various other duties. Great phone manners and the ability to be solution oriented are a must. If you are known for pulling rabbits out of hats, this job is for you!

GUEST SERVICES (Nov 25-Dec 8):

Meet and greet filmmakers, media and sponsors, issue accreditation, provide Festival and resort information at the Accreditation Office. Customer service oriented and good knowledge of Whistler is required. You love working with people!

SPECIAL EVENTS & SPONSOR ACTIVATIONS (Dec 2-8):

Assist with setup, decoration, production and teardown of festival events and receptions and sponsor activations. You thrive under pressure!

TRANSPORTATION (Dec 3-9):

Drive delegates and guests in and around Whistler, run errands, drive for Vancouver Airports transfers. A Class 4 driving ticket and a good knowledge of Whistler and Vancouver are a must! Your personality works wonders.
or contact Julia (Volunteer Manager) with any questions: volunteer@whistlerfilmfestival.com
---
The Whistler Film Festival Society (WFFS) is a charitable, non-profit organization incorporated under the British Columbia Society Act. WFFS is dedicated to advancing the art and business of film by providing programs that focus on the discovery, development and promotion of talent culminating with a must attend festival for artists, the industry and audiences in Whistler each December, that together attract over 20,000 attendees annually, including over 1,000 industry insiders including producers, writers and celebrities.