Full Time
This position has been filled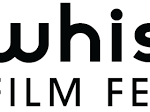 Website whisfilmfest Whistler Film Festival
Canada's Coolest Film Festival
Whistler Film Festival is Canada's 'coolest' film festival – Every December it screens  many world premieres and the hottest films and attracts up to 20,000 attendees annually including 1,000+ industry insiders and celebrities.  And the very BEST way to experience the WFF is to work it!   The WFF requires a large cast of passionate, fun-loving coordinators,  workers and volunteers in order to pull off this awesome event .  One of the key positions that allows this spectacular event to happen each year is their Development Manager.
About this Role:
The role is a flexible contract position ideal for an experienced and highly motivated professional who is passionate about organizational operations and project management, including financial management and systems to support the organization's vision and mandate.
Full time flexible employment contract .
40 hours per week with opportunity to set your own hours and work from home.
Position starts in June 2019.
Rate of pay:  Salary + Benefits reflective of experience.
Allowance for employment expenses (MERCs)
Perks include two flex days per month, team hangouts (food and drinks), monthly team events, and opportunities to attend industry events, festivals, and networking events on behalf of WFF as well as professional development.
The Perfect Candidate:
Minimum 5 years experience working on large-scale, deadline driven projects/festivals/events
Post secondary degree in business, administration or a related field, plus continuing education
Previous experience working in a film festival environment an asset
Five years of progressive experience managing people, clients, projects, campaigns and or events
Experience managing a diverse portfolio of business practices including the application of Generally Accepted
Accounting Principles and budget planning
Experience in a non-profit environment and/or policy development is considered an asset
Demonstrated decision-making, problem solving, communication skills, budgeting skills, leadership, facilitation,
and management in past positions
Well versed in the use and implementation of IT solutions including CRM, MS Office Suite, internet, etc and the
associated security and privacy consideration.
 Exceptional project management and organizational skills
Strong negotiation and interpersonal skills
Excellent written and oral skills
Computer literacy and database management experience essential including proficiency with Microsoft Office
including Word, Excel and PowerPoint
Able to work on multiple simultaneous tasks within a fast paced environment and to work under pressure to meet
tight deadlines
Ability to work independently and with a team
Ability to work flexible hours as required, including some evenings and weekends
Vehicle is an asset
For a full list of Qualification and Key Competencies click here:   WFF19-Development-Manager-Posting-1
Summary of Responsibilities:
Reporting to the Executive Director and Director of Operations, and in collaboration with Society department managers, the Development Manager is responsible for the oversight and management of all fundraising, corporate giving and funding activities associated with the organization's annual programs.
The Development Manager will be primarily responsible for creating, administering, and implementing the organization's long-term development plan. This generally entails developing and implementing a growth strategy for the future, organizing outreach efforts, and managing relationships with the organization's new and existing donors and clients.
The role often necessitates working closely with other departments in the organization. The Development Manager will frequently consult with the executive and finance department to prepare budgets, monitor costs, and apply for grant and foundation assistance and develop donor campaigns; work with the programming team to determine funding requirements; and work with marketing staff to develop communication and engagement strategies.
Specific Job Responsibilities Include:

Developing Fundraising Opportunities
Organizing Fundraising Events
Securing Corporate Sponsorships and Donations
Managing Grant and Foundation Applications and Program Requirements
General Administrative Duties

For a full job description click here:  WFF19-Development-Manager-Posting-1
To Apply:  *IMPORTANT*  Deadline is June 10th, 2019
email talent@whistler-jobs.com to express your interest in the position.
ensure your resume and profile have been submitted on www.whistler-jobs.com/apply-for-work (you only need to do this once)
ensure we can reach you (check your email and keep your phone on!)
Qualified applications received for this role will immediately be forwarded to the hiring team at the Whistler Film Festival.  Those chosen for interviews will be contacted directly.
**IMPORTANT** By applying for this role, you are agreeing to allow Whistler Personnel Solutions to represent you to our client.  Please do us and them the courtesy of replying to any emails or calls that you receive promptly and professionally even if you are no longer interested in the role.
---
The Whistler Film Festival Society (WFFS) is a charitable, non-profit organization incorporated under the British Columbia Society Act. WFFS is dedicated to advancing the art and business of film by providing programs that focus on the discovery, development and promotion of talent culminating with a must attend festival for artists, the industry and audiences in Whistler each December, that together attract over 20,000 attendees annually, including over 1,000 industry insiders. WFFS fulfills its mission through producing. WFFS fulfills its mission through producing:
A highly respected and recognized 5-day international film festival (WFF) and 4-day industry summit that draw industry, audiences and global exposure for Canadian talent;
A slate of 11 talent programs for over 80 Canadian artists – screenwriters, producers, directors, actors and musicians – with plans to expand and enhance programming;
Supplemental year-round film and event programming that enriches community life beyond the festival; and
Film and talent programming that nurtures gender parity, inclusivity and diversity.
Renowned as 'Canada's coolest film festival', the Whistler Film Festival (WFF) has become the Canadian film industry's liveliest gathering outside of TIFF, was recently recognized as one of the top seven film festivals in the world to attend' and 'one of ten of the most amazing film festivals worth attending' in North America, and is one of Whistler's signature cultural events. WFF is the only Canadian film festival with a prestigious Variety Partner Program, hosting the Variety 10 Screenwriters to Watch from 2011 to 2018, and is among the most competitive festivals on the continent for securing and screening award season contending films including Roma, If Beale Street Could Talk and Mary Queen of Scots in 2018. 2019 marks the 19th year of operation for the organization, with WFF taking place from December 4 to 8.